Things To Do Before Switching Phones: Don't Skip These Steps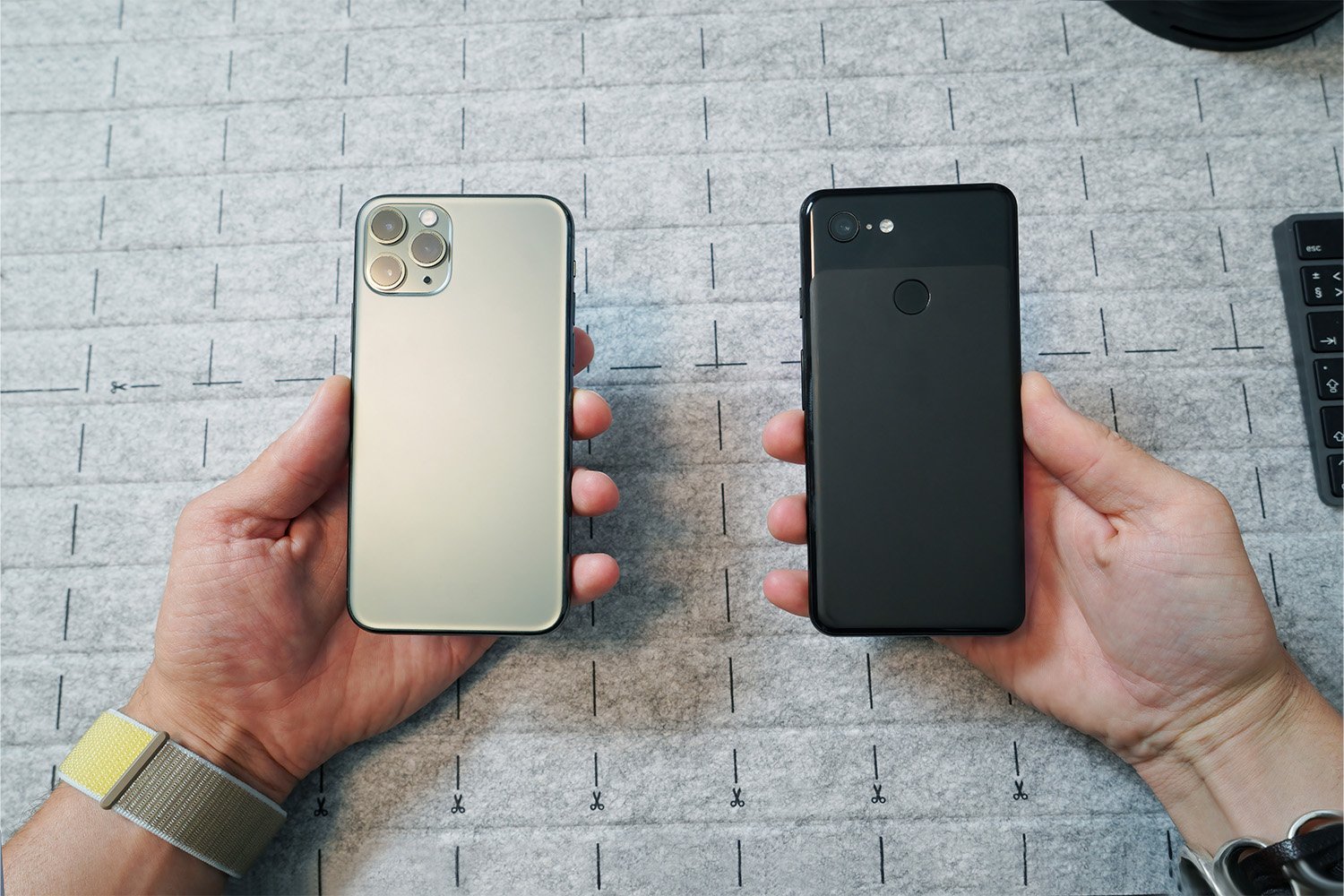 Switching your phone can be a daunting task. You just spent time poring over new phone options and maybe you have set up an entirely new phone plan to go along with it. Just when you think you have it all figured out, there is suddenly more. Stick with us and we can make the process as easy as using that new phone will be, whether it's a new iPhone or the latest Android device from Samsung or Google.
1. Back It Up
There are a number of steps you must take to get your new phone up and running as it is, but if you want to make sure that you do not lose any text messages, photos, or other important data, then it becomes a whole other mountain to climb.
We are not just talking about the phone numbers on your contacts list — which are already annoying enough to hang onto — but all the little things that you run the risk of leaving behind when you switch phones. It is tricky, but let's make it as simple as possible.
For a New iPhone
The process of transferring important data to a new iOS device is a bit easier thanks to iCloud backup. Make sure your automatic backup is set to on and don't perform a factory reset on your old phone until you're completely ready. Manually choose to backup before you transfer data to your new smartphone. If you want to be extra secure or do not have space in your iCloud storage, then plug it into your computer.
MacOS will have a backup option in the Finder, or you can use iTunes, which will be the only way to back up your iPhone on PC. You should be good to go! One of the nice things about the Appleoperating system is how easy it is to migrate data to new phones from your old one.
For a New Android Phone
While maybe not as frictionless, the Android has a diverse platform with advantages. You can back up in a larger variety of ways since it is an open platform. Google can even be used to back up most Android phones, making the process easier than ever.
Google Photos can be used to transfer videos and pictures, Google Drive can be used for other essential files, and Google One helps with all of your phone settings, calls, texts, and more.
Alternatives exist too if you do not have a Google account, like Microsoft OneDrive or Amazon Photo storage. Explore other apps if you want to!
Backing up to your PC or Mac is still an option and is recommended as a backup for your online backup. You can really never have too many backups. Just plug in and select the files you want to save.
Make sure you are grabbing the following before you reset your old phone to factory settings:
Phone settings and preferences
Apps and saved app data
SMS and call data
Photos, videos, and music
Files
Calendar, contacts, and email
2. Sync Your Security
How many times have you tried to log into a website and forgotten your password? Our favorite browsers already tend to do this enough even when we tell them to save passwords, but now imagine that every website you visit has forgotten your password because you switched phones.
When you switch phones, you want to be able to access all your favorite websites and apps without having to reset all of your passwords. Let's look at the ways you would make sure that happens.
Use a password manager to reliably save all of your information.
Browsing info and website cookies can be saved when transferring phones, but it might not be done reliably, which means you will lose your automatic login preferences. A password manager can help get around this.
Also consider that you may be switching internet browsers, in which case you definitely will not have your passwords automatically saved without a 3rd party password manager app instead of an in-browser manager.
If you are switching phone numbers, double-check all of your two-factor authentications.
You will want to have a backup way to authenticate your identity until you can switch them to your new phone number.
Hang onto your old phone number to avoid this. Read on for details on what you need to keep your number.
3. Be Prepared To Switch
There are a number of steps you can take to get yourself ready to switch phones, including little things you might not think of outside of what we have already discussed. They might not seem important, but they can help prevent anything from going wrong during the transfer.
Charge your phones. The transfer process can take some time, and you do not want your old device to die in the middle of moving files, or your new device to run out of charge before it can finish the setup.
Connect to Wi-Fi. If you are transferring data using a cloud service, then you will be moving large quantities of data and you likely will want to avoid using up all of your data plans before you even have your phone up and running.
Resist the urge to set up your phone before you have completed steps one and two. Make sure you have all of your data ready to be transferred for the easiest switchover. If you have already bypassed the setup process, then you will have to reset your iPhone if you want to follow the most common transfer steps as they happen during setup.
Have any important logins and passwords ready. Try to log in beforehand so you know if you need to reset them or not. We're talking about your Google account, iCloud account, or any other account you might be using to store your data.
Use a SIM card. If you want to avoid losing your phone number and are switching carriers, then do not forget to use the SIM card that should have been sent to you. In case your carrier does not already send you all 3 sizes of SIM cards, then verify which size you will need ahead of time so that you do not have to wait for an extra delivery.
Trade-in, but wait. Do something with that old phone. With Decluttr, you can trade-in your old phone and get a rebate for your device, keeping more money in your pocket! Just don't trade-in your phone until you are sure you have all that you need to be transferred to your new phone.
4. Switching From iPhone to Android
Transferring content between phones from the same manufacturer can already be complicated, but at least it is seamless once things get going. You do not have to worry about missing out on anything because your information is easily synced to a single profile with online storage that is automatically carried through to a new phone. But going between iOS and Android is very difficult without this to help you.
Luckily, Apple offers an app that Android users can download that makes the transfer process as easy as if they were switching to another Android phone. This will save you a lot of time and headache over potentially losing your saved information and files. Just don't forget to manually back up your content to a computer in case something goes wrong during the transfer. You would not want to boot up your new phone to discover that your data failed to make the switch with you.
Now, what about iPhone users making the switch to Android? It's just as easy, but with potential options. Google One is the most supported app, and if you are using a Google Pixel, it is fully integrated and as easy as switching between iPhones. Many other Androids also have great Google integration for their cloud storage.
You can find other apps to transfer your data if you prefer. It might take more work on your part since these phones do not natively rely on cloud storage besides Google. Finding a unified step-by-step backup list for every Android phone out there is impossible since they are all a little different, but the process should be similar for all of them. Follow Android's guide on using Google One and it should give you the general advice you need.
5. No Really, Back Up Now!
This seems like an easy one to skip with how fluid developers and cloud storage make transfers. But it is vital that you take the extra step to transfer all of your important content to a computer. This is just a good practice to follow once in a while to support your cloud storage. You will thank us if your phone bricks and you can't log in to your cloud storage account.
Get Excited About Your New Phone
When you have all of your backup data in place and have followed these tips, then you can make the transfer to your new phone. Hopefully, the process goes smoothly with these tips in your pocket. Now that you are ready, go ahead and pick up that new phone you have been dreaming about!
Sources:
Move to iOS | Apps on Google Play
What Does a SIM Card Do and Why Do You Need One? | TheStreet