No-Contract Phone Plans and How To Shop for Them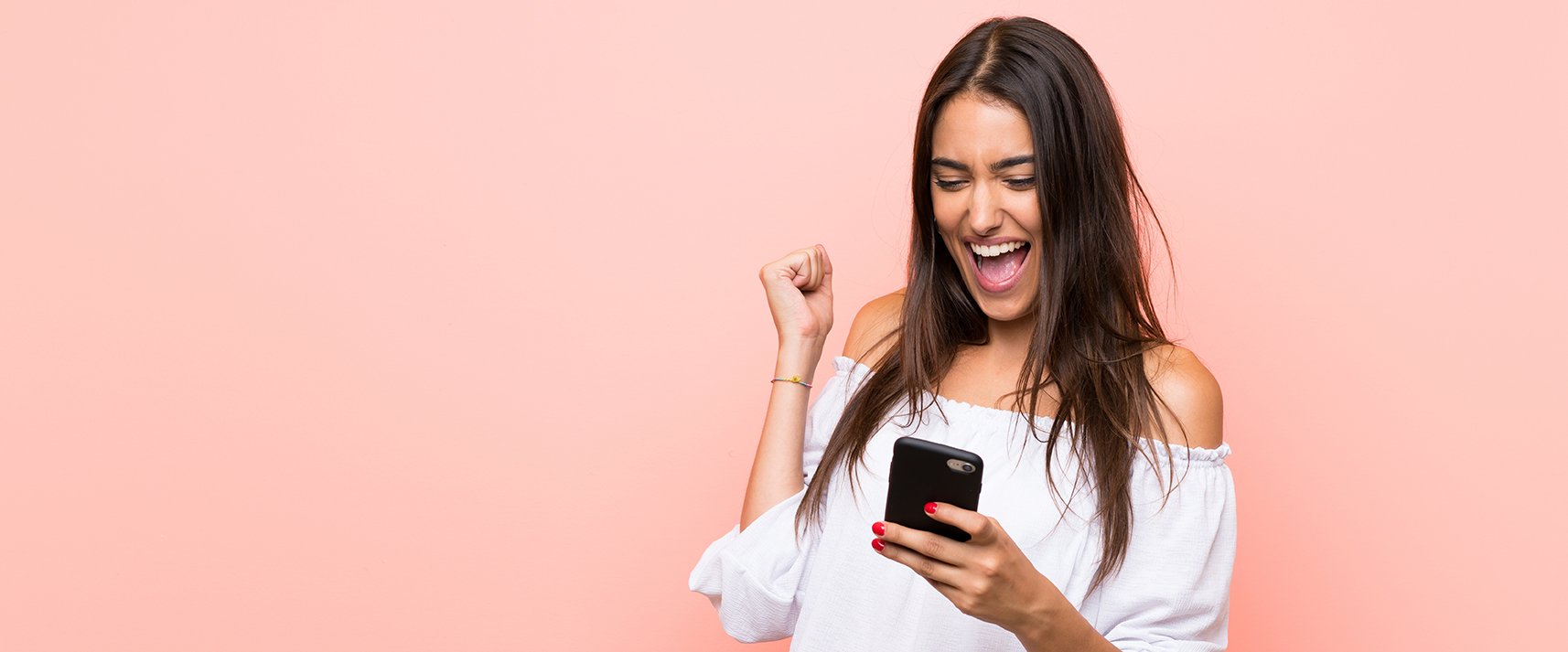 What Is a No-Contract Phone Plan?
No-contract phone plans (also called prepaid plans) are pretty much what they sound like. Where typical, traditional phone plans have annual or bi-annual contracts, no-contract phone plans simply don't. You're not locked into one plan or one provider for an extended period.
Lots of different kinds of retailers offer no-contract phone plans, even some of the big carriers like Verizon. Verizon owns a smaller company under a different name that can provide carrier-like services. Then there are small, third-party companies, like Red Pocket, Boost Mobile, and Mint Mobile, that provide all the same phone service you need at a lower cost.
Prepaid phones, like Tracfone, are one type of prepaid plan, but they're a little bit different. Prepaid phones are typically pay-as-you-go, instead of month-by-month. Rather than purchase an unlimited plan upfront, prepaid phones will charge you for going over certain limits on talk & text. If you're looking to save money without sacrificing your data usage, consider a prepaid monthly plan instead of a prepaid phone.
Common Misconceptions
No Contract Plans Get Worse Service Than Traditional Plans
The type of plan you purchase will not dictate the quality of service your phone receives. Prepaid plans for compatible devices can even access 5G networks as well as the standard 4G LTE networks. Gradually, the nation is seeing broader 5G coverage, so in the next few years, odds are that your no-contract plan will have you connected to the super high-speed data that 5G networks provide.
The Customer Service for No Contract Plans Is Terrible
Traditional phone companies offer famously subpar customer service, so many alternative providers make a point to provide better customer service than the national carriers. For example, Red Pocket offers excellent customer service because we were founded on the principle that no one should be treated like a number. No contract does not mean no accountability.
No-Contract Plans Are Actually More Expensive Than Traditional Plans
No-contract phone plans don't inherently nickel and dime you and are actually a great way to avoid overpaying for features you don't need. As far as Red Pocket is concerned, you should only pay for what you need, not for what you don't.
You Can't Get Truly Unlimited Data on Prepaid Plans
Actually, Red Pocket offers unlimited plans that feature unlimited data, unlimited calls, and unlimited text, just like traditional providers do.
You Can't Use a Hot Spot on a Prepaid Plan
No Wifi? No problem. Many prepaid plans do allow you to use a hot spot.
What Makes a No-Contract Phone Plan Better Than Traditional Phone Plans?
They're personalized just for you! There are plenty of perks of no contract plans to consider:
Saving Money: By only paying for what you need and avoiding mandatory bundles, you save money.
Flexibility: When you're not locked into a year or years-long phone plan, you have the freedom to change plans or even change providers whenever it suits you.
No Surprise Fees: By pre-paying upfront, you know what you're paying for upfront.
No Credit Checks: Did you know traditional, long-term plans check your credit because you'll be paying significant amounts over time? We don't do that here.
All the Service You Love: No contract plans from alternative carriers use the same networks you know and trust so you won't notice negative differences in the quality of your service.
How Do Alternative Carriers Work?
Third-party, independent providers are MVNOs, or mobile virtual network operators. A mobile virtual network operator is any cell service provider that does not have its own wireless network but utilizes existing networks.
Because alternative carriers don't own the networks, they're not responsible for their upkeep, which is a major factor in keeping costs down for the consumer. Now, an alternative carrier owned by a major carrier like Verizon is naturally only going to connect you to the network owned by the same carrier. However, there are independent companies like Red Pocket that give you total choice over which carrier's network you're connected to.
You read that right. Even though you have an affordable plan and better customer service through Red Pocket, you can use the same nationwide network as AT&T, Verizon, and T-Mobile. If T-mobile's network is what offers the best connectivity in your area, that's the network you'd use. It's that simple.
How Can I Switch From My Old Fashioned Carrier to a New Alternative Provider?
Great news! Switching to an alternative provider is easy, and you can even keep your own phone and your own phone number. Here's an outline of the switching process.
1. Shop Around for a New Plan That's Right for You
Before you terminate your current plan, you want to be sure you have a new plan waiting in the wings for activation. Need help selecting a plan that fits your needs and your budget? We can help.
2. End Your Current Plan
As you're probably aware, traditional phone plans generally penalize you for terminating your service contract early. This penalty may be a lot of money or it may not be terribly much depending on how much longer your contract has left and who your provider is. Now, we all want to save money; that's probably a big reason you decided to switch in the first place.
Therefore, now is the time to do a little math: you have to determine if paying the termination fee will be more expensive than sticking with your existing plan through the end of the contract. If it is, then it might be best for you to wait until the end of your contract to jump ship.
Even at the end of your current plan, major carriers famously try to make it difficult for you to leave. They may offer you attractive deals for staying, or try to make the process so long and frustrating you cave and sign a new contract. Resist! Remember your new plan, the one that you're so excited about because it will save you money, and prevent annoying contract-centered conversations like this from trapping you in the future.
3. Decide on a Device
You can always stick with your current mobile phone, but if you've been considering switching to a newer model or different brand, now is a great (and cost-effective) time to do it. After you've got your freedom, your device, and your new plan in mind, it's time to hook it up!
4. Purchase Your Plan
Shop online with Red Pocket. No need to venture to a kiosk at the mall or a brick-and-mortar store, we save money on retail space and you save time AND money. After you purchase your plan, you'll receive a new SIM card in the mail.
5. Get Your SIM Card and Activate It
Here's the fun part: After you've got your SIM card in hand, head to our online wizard to activate your SIM card. We'll take it from there! And just like that, you've made the switch to a great no-contract phone plan.
How Do I Shop for a No Contract Phone Plan From an Alternative Provider?
At Red Pocket, we offer no-contract cell phone plans and data plans to suit any type of phone. We can even hook you up with a new iPhone or Samsung device for less than the big retailers. No pressure though — you are welcome to keep your own phone when you switch mobile plans.
Before you go shopping, determine your needs. If you want to get a new phone plan for your whole household, a family plan might be the best plan for you. If you only need a plan for a single line, you may want a basic monthly service plan.
Before selecting your plan, consider things like your average data usage, and the amount of data you dedicate to things like streaming or using a mobile hotspot. Maybe you regularly make international calls; perhaps you have family in Canada or Mexico you should call more often, but you want to be able to do that without breaking the bank. Perhaps you even want to go visit them more without the fear of steep international roaming charges. Different plans offer different add-ons to let you customize your plan to your needs.
Red Pocket has NO activation fees. In addition to not charging you to join us, be on the lookout for perks being offered to new customers only, this is another great way to save money. You might even find a deal on a new Apple or Android device.
Check if your new provider offers discounts to your monthly price for turning on autopay. For an example of two deals with one stone, right now Red Pocket is offering a $200 rebate for available iPhones after utilizing autopay on select service plans for three months.
Ready To Switch?
We hope this guide has been very helpful and given you the tools you need to make the switch to a no-contract phone plan with confidence. If you would still like a helping hand in switching to Red Pocket, we'd be happy to help.
Sources:
How do no-contract phone plans work? | Reviewed
MVNOs: what are they and what are the best options? | Tom's Guide