The 5 Best Mint Mobile Alternatives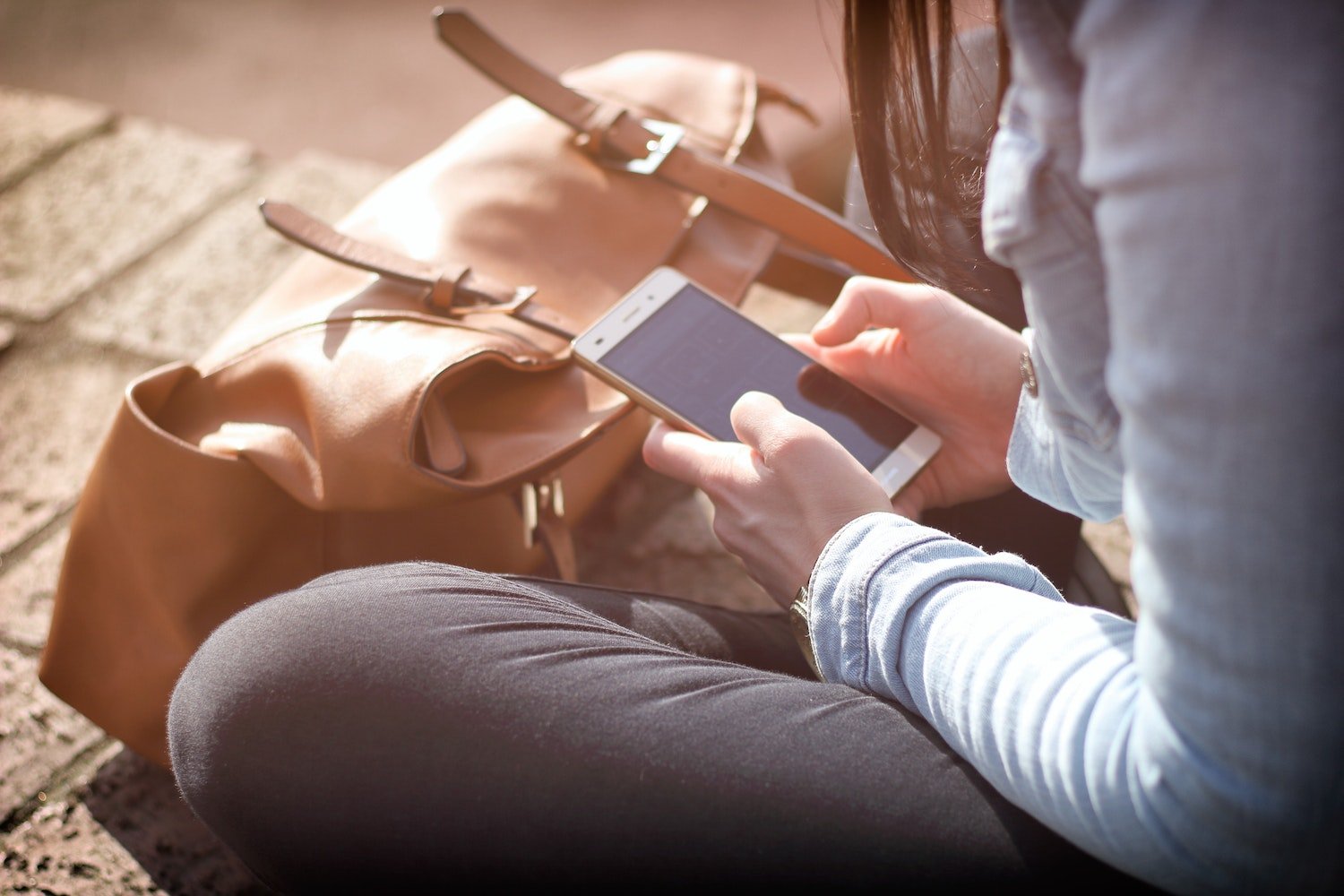 For several years, the up-and-coming phone carrier, Mint Mobile, has been a popular alternative to the big three providers (AT&T, Verizon, and T-Mobile). However, thanks to a recent business deal and industry shake-up, many soon-to-be former Mint Mobile customers might be looking for alternatives.
Good news: You don't have to sign on with one of the big phone carrier companies to keep getting stellar service at affordable prices. Today, let's take a look at the five best Mint Mobile alternatives so you know where to take your business in the near future.
Why Switch From Mint Mobile?
Mint Mobile began in 2016 as a premium alternative to the higher-priced phone carrier companies, such as T-Mobile and Verizon. For several years, the company grew steadily until the actor Ryan Reynolds purchased a minority ownership stake in the company in 2019.
From then on, it was smooth sailing. Mint Mobile gradually became much more popular and expanded its offerings while still keeping to its promise of providing premium phone service at low prices. The core offering was (and is) a $15 per-month pricing plan.
However, the news broke in 2023 that T-Mobile would purchase Mint Mobile through its parent company, Ka'ena Corporation, for a maximum of $1.35 billion. Mint Mobile will reportedly keep its $15 per month pricing plan, and Reynolds will remain the company spokesperson.
So, why are people upset? Mint Mobile already used T-Mobile's cell tower network to provide coverage to customers nationwide.
The Controversy Behind the Acquisition
Unfortunately, there are several reasons why Mint Mobile customers are upset about the recent acquisition.
To start, while Mint Mobile's $15 per month pricing plan will stick around for now, T-Mobile will likely attempt price hikes over the next few years.
People also liked Mint Mobile because it felt different than the larger mobile carriers, with customer-focused marketing and quirky messaging that set it apart from its corporate competitors. Similarly, many customers chose Mint Mobile specifically because they wanted to support a smaller company — not one of the biggest carriers in the nation.
Ultimately, customers are concerned that Mint Mobile may slowly evolve to become just as bad of a phone carrier company as the larger counterparts it was originally formed to fight against.
This has led many Mint Mobile customers to look for alternative mobile plans and subscriptions. Fortunately, plenty of worthwhile competitors exist to check out; let's take a closer look.
Why Choose Red Pocket?
Red Pocket is the top alternative to Mint Mobile, not just for one reason but for several.
Red Pocket is highly affordable no matter which prepaid plan you choose. Red Pocket's base plan is just five dollars per month for the first month of service, then goes up to only a $10 monthly bill afterward. For that low price, you get unlimited talk, unlimited text, one gigabyte of high-speed data, and your choice of network for coverage.
Want coverage for your entire family? Red Pocket's family plans start at just $20 per month per line, and they offer unlimited everything +10 GB of data at high download speeds, including super fast 5G speeds on both the GSMA and GSMT networks.
No matter which Red Pocket plan you choose to sign up for, you benefit from several key features and advantages, including:
Nationwide 5G coverage with eligible devices
The ability to call anywhere in the world is completely free
A universal SIM card that can fit into any phone, plus a quick SIM swap tool to make switching phones easy and painless
The option to keep your number or get a new one depending on your preferences
The option to keep your phone or take advantage of major deals and discounts should you so choose
Two themes are present in all of Red Pocket's offers and plans: choice and affordability. When you need premium cell service without breaking the bank, Red Pocket is by far the best option. This is especially true considering you can get affordable phones and plans from the same provider in no time. There are even no overage fees!
Bottom line: Regarding a top-tier Mint Mobile competitor, Red Pocket is the ideal option for most. Just check out the pros and cons.
The Pros and Cons of Red Pocket vs. Mint Mobile
Pros:
Lots of different deals and options
Daily discounts for phones and plans
Unlimited talking and texting on all plans
Unlimited international calling on all plans
5G download speeds
Options to keep your coverage, number, or phone
Unlimited freedom and flexibility
Cons:
Some cheaper plans don't have very high data allowances
What About Visible?
Visible is another effective alternative to Mint Mobile with its own advantages and potential downsides. You can usually get pretty good prices with this carrier, measuring about $30 to $45 per line. It's not as cheap as some of the plans offered by Red Pocket but still worth considering.
That's partially because Visible covers approximately 99% of the U.S. population since Verizon owns it. It exclusively uses that network, so it's technically not a mobile virtual network operator (MVNO) like some of the other alternatives mentioned on this list.
Visible provides customers with 5G and 4G LTEmobile data coverage, plus unlimited talk, text, and data for everyone on every plan. If you have a little extra cash, you can take advantage of a $45 per month per line plan, which adds 5G ultra-wideband connectivity, plus data roaming in Canada and Mexico.
Note that Visible caps 5G data speed at 200 Mb per second. Visible also deprioritizes its customers during heavy network traffic times because it shares the cellular infrastructure with Verizon.
Furthermore, videos usually stream at 480 P resolution. If you include Wi-Fihotspot data in your Visible plan, you'll find that your download speeds are limited to five Mb per second.
All that said, Visible does offer a 15-day free trial for all new customers, but it's only available to iPhone users. In a nutshell, Visible has some good things to like but plenty of drawbacks to make you consider another company.
The Pros and Cons of Visible vs. Mint Mobile
Pros:
Plans are fairly affordable compared to the alternatives
Has excellent coverage and wireless plans for most of the U.S. population
Benefits from Verizon's cellular infrastructure
Comes with a free trial
Cons:
Not the best data download speeds, particularly for hotspot data
Less than stellar video streaming capabilities
Can face data throttling speeds during times of high network traffic
Is Google Fi a Good Alternative?
Google Fi is perhaps the best alternative to Mint Mobile for those who want an affordable flat rate for their cell coverage and then prefer to pay à la carte for their data downloads.
Google Fi offers a base Flexible tier of coverage, at which point you pay $20 per month per line plus another $10 per gigabyte of data you use. You can benefit from this plan in the US and any of the over 200 countries in which Google Fi is supported.
Note that the pricing scheme here is prorated, so if you don't use a whole gigabyte of data, you don't get charged the extra $10. That's a pretty sweet deal!
You can alternatively pick one of Google Fi's pricier unlimited plans, which are $60 or $70 per line per month, respectively. Google Fi always uses the networks of US Cellular and T-Mobile for 4G LTE and 5G connectivity.
Unfortunately, Google Fi also throttles your data download speeds after passing a monthly threshold, ranging from 15 GB to 50 GB, depending on the plan you subscribe to. On the plus side, your data threshold increases as you add lines to your plan.
Google Fi also provides free unlimited texting, but calls are $.20 per minute outside the US. Ultimately, Google Fi's plan is a good choice for those who don't use their phones that often and who want total control over what they pay for based on what they use.
The Pros and Cons of Google Fi vs. Mint Mobile
Pros:
A somewhat itemized pricing scheme
Pretty affordable basic plans
Free texting anywhere in the world
Lots of countries support Google Fi
Cons:
Can get pretty pricey if you aren't careful
Charges you per minute for each minute you call outside the US
Data download speeds can be throttled after passing a monthly threshold
How About Ting?
Then there's Ting, a Mint Mobile alternative that's best if you barely use any data for yourself. Prices range from $10-$55 per line per month, offering à la carte cell service perfect for travelers.
Note that all of the plans from Ting include both 4G LTE and 5G network coverage and access, as well as mobile Wi-Fi hotspot coverage and unlimited talking and texting. However, the base $10 Flex plan doesn't come with any data. Instead, you pay five dollars per gigabyte of data you use. Therefore, Ting could be the best pick if you barely use data and primarily want a cell plan for calling your friends and family members.
You can also opt for a $25 per line per month plan with five GB of data by default. All of these can be used over a hotspot. Unlimited plans get a little pricey, and there are definitely better options among competitors since they usually include superior perks.
Furthermore, Ting limits the data you choose to use by throttling your download speeds. You can only use 22 or 35 GB of data with the "unlimited" plans before 2G data speeds are enforced.
If you overuse your monthly data allowance, you will download content and media much more slowly than everyone else in your social group.
The Pros and Cons of Ting vs. Mint Mobile
Pros:
You can pay for data à la carte and upfront
Very affordable mobile offers if you just use your phone for calling
Very simple pricing scheme that's easy to understand
Cons:
Data download speeds can be very slow after you pass a threshold
Higher-tier plans are a little pricey
Should I Try Boost Mobile?
Last but not least is Boost Mobile, which was previously owned by Sprint and is now owned by T-Mobile. In this light, it has the same problems that Mint Mobile now faces.
That said, you might still want to switch since it offers five affordable monthly plans ranging from $15 to $60 per line. Each of these comes with unlimited talking and texting, 5G network access, and Wi-Fihotspot data connectivity.
However, it's undoubtedly true that new customers get the best bang for their buck. They get access to special deals and temporarily lower prices. Eventually, you'll see your prices rise as you stick with Boost Mobile.
While all plans include a mobile hotspot, the lowest tier plan only allows you to use up to 2 GB of data quickly, then see your data throttled as a result.
The Pros and Cons of Boost Mobile vs. Mint Mobile
Pros:
Very cheap on its face
Each plan comes with Wi-Fihotspot data downloads for internet service and unlimited talking and texting
Cons:
Prices quickly increase after your first few months of service
Higher-tier plans don't make any financial sense
Data throttling is common over time
Try Red Pocket Today
While any of the above carriers might be a good choice for you, we firmly believe Red Pocket should be the go-to alternative to Mint Mobile for a few big reasons.
You can get 50% off of unlimited texting, talking, and data for the first month of service, plus enjoy 5G connectivity across the board with no overage fees. With a low monthly bill and plenty of plan options, you can take advantage of of the best cell phone plans around, prepaid or otherwise. Activation is easy, and our unlimited data plans have stellar coverage maps across the country.
Other benefits, like free international calling worldwide, make Red Pocket a far superior alternative to Mint Mobile, the major carriers, and other smaller carriers like Cricket Wireless, Tello, US Mobile, and beyond.
Why not give it a shot? Check out our plans today!
Sources:
T-Mobile Acquires Ryan Reynolds' Mint Mobile for Up to $1.35 Billion | Variety
What T-Mobile's acquisition of Mint Mobile means for competition in the industry NPR
What is mobile hotspot? | TechTarget
Hilariously sad: My great mobile provider, Mint, will sell to T-Mobile for $1.35B | Ars Technica