10 Tricks That Cell Phone Experts Use to Get More Out of Their Device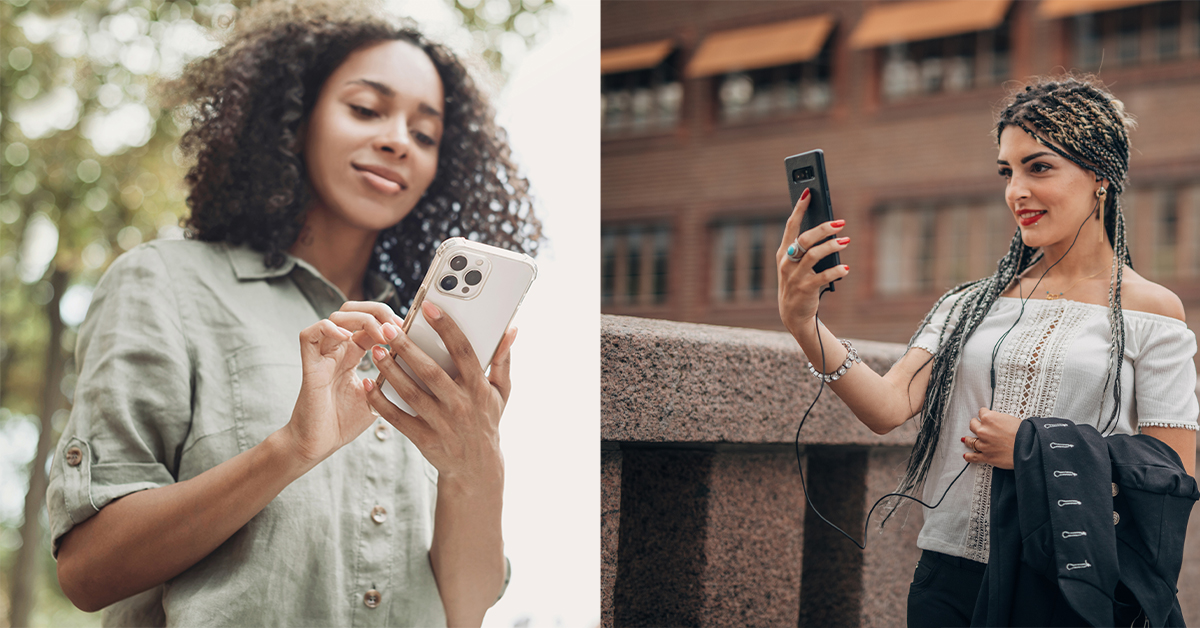 Want to boost your cell phone skills without getting bogged down in tech talk? Here are 10 straightforward, actionable tricks to help you get more from your devices. Let's jump right in!
1. Exploring Your Apple Devices
Got a New iPhone or Update?
Have you recently spotted iOS 17 on your Apple gadget or got your hands on the iPhone 15 Pro? These aren't just random numbers – they mean new features. And while the settings app might seem intimidating, it's where all the magic happens. Dive in, play around, and discover settings tailored for your use. And hey, if you're more of a tutorial person, Amazon and YouTube have loads of beginner-friendly guides.
2. Making the Most of AirPods Pro and Other Models
The Low-Down on Great Sound
Own a pair of AirPods, or thinking about the AirPods Pro 2? Beyond just playing music, they've got some sweet features. Noise cancellation lets you zone out; transparency mode keeps you aware of your surroundings. Oh, and those ear tips they come with? They're not just for show. Swap them out until you find your perfect fit.
3. Connecting Earbuds? It's Easier Than You Think
AirPods, Beats, and Others
Connecting earbuds, be it Apple, Sony, Beats Fit Pro, or even those new Powerbeats, is a cinch. First, ensure Bluetooth is on in your device's settings. Then, pop open your earbud's charging case. A prompt should pop up on your screen. Tap it, and boom, you're connected. If not, head to Bluetooth settings and select your earbuds from the list.
4. Keep All Your Apple Stuff in Sync
iPad, Mac, Apple Watch: It's All Connected
The beauty of Apple devices? They love talking to each other, thanks to iCloud. Take a picture on your iPad. View it instantly on your Mac. Get a call, but your iPhone is in another room? Answer it on your Apple Watch. It's like magic but real.
5. Android Users, This One's for You!
Maximize Battery and More
There's no one-size-fits-all guide for our Android pals since we have many brands, from Samsung to Pixel. But a universal tip? Check out the settings menu. There's a treasure trove in there. Adjust screen brightness, turn off apps running in the background, and explore battery-saving modes to stretch that battery life.
6. Shout Out to Siri Without Lifting a Finger
Remember the days when you had to tap to get things done? With Hey Siri, those days are gone. Ask for a playlist, set a reminder, or even get directions. And if you have those AirPods Max, you're in for an even smoother experience.
7. Charging Up: Keep it Simple
Cables? Who Needs 'Em!
Wireless charging is the future, and the future is now. Devices like the iPhone 15 Pro come with MagSafe, which means faster, more secure charging. And if you've joined the USB-C club, ensure your cable and charger are in good condition for the best results.
8. Lost Earbuds? There's an App for That
Have you ever had that mini heart attack when you can't find your AirPods Pro? Relax, Apple's Find My App is here. Open the app, select your missing device, and follow the sounds or map to locate it. It's like a game of hot and cold but techy.
9. Quick Changes on the Fly
Your phone's Control Center is like a dashboard for all the important stuff. Want to connect to Bluetooth quickly? Done. Adjust active noise cancellation on your earbuds. It's right there. It's your go-to for quick tweaks.
10. Stay in the Loop with New Earbud Releases
Tech is always evolving. Brands like Apple, Sony, and even Beats are constantly outdoing themselves. There's always something new to explore, whether it's spatial audio, improved battery life, or automatic ear detection. So, keep an ear out (pun intended) for the latest.
You Can Get Better at Tech
Navigating the world of wireless tech doesn't have to be daunting. As you've seen, with a few straightforward tricks, you can enhance your device's usage and unlock its potential. Remember, tech is designed to make our lives simpler and more enjoyable, not complicated.
Take Your Skills Further with Red Pocket Mobile
If you're eager to apply these pro tricks and want a reliable network to back you up, consider switching to Red Pocket Mobile. They offer flexibility, amazingly affordable wireless plans, and coverage on the nation's top networks. Explore their offers today and supercharge your wireless journey!