Why eSIM? And Why Is eSIM Getting So Popular Nowadays?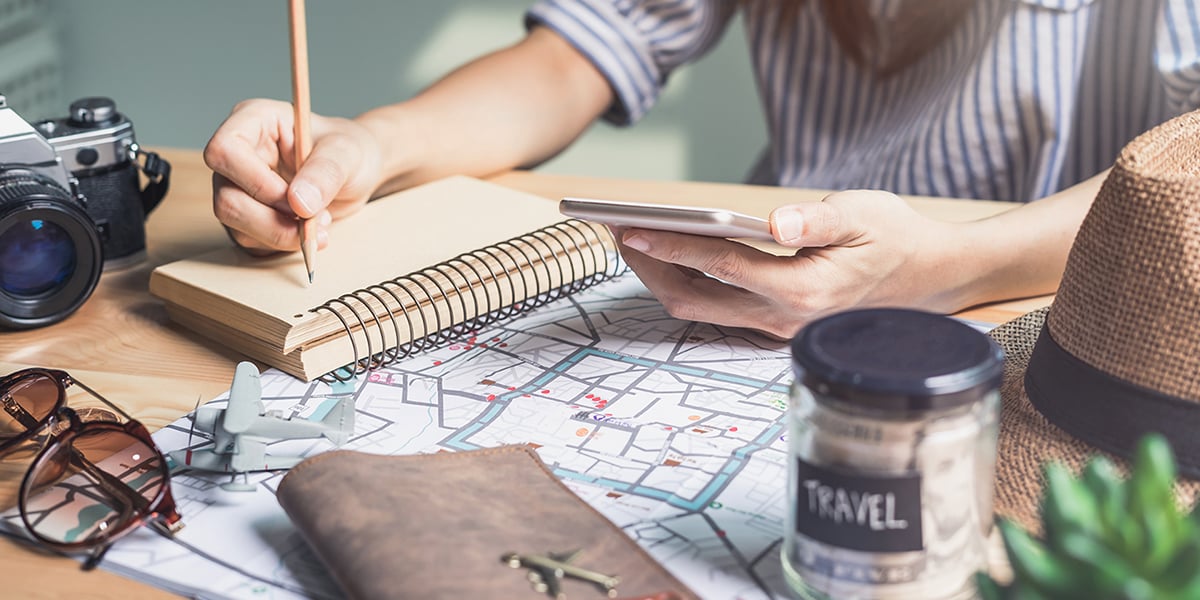 Imagine if you could change your wireless networks without having to go through the hassle of buying a new phone, changing your number, or fiddling with a tiny piece of plastic and a pointy piece of metal needed to swap physical SIM cards. Imagine if you could instantly add a second phone number to your existing iPhone or Android device.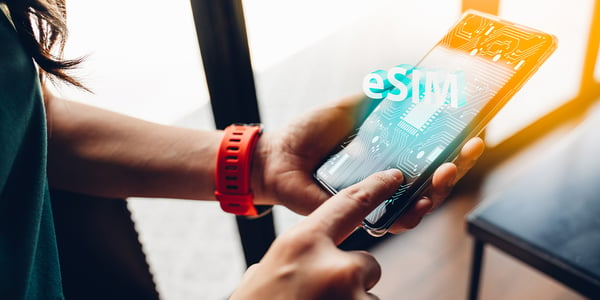 With an eSIM, all this is possible. An eSIM is a built-in SIM card that allows you to easily switch wireless networks by just scanning a QR code. So why should you use an eSIM? Keep reading to find out!
What is an eSIM?
An eSIM allows you to connect instantly to a wireless network without having to use a physical SIM card. eSIMs are becoming increasingly popular because they are super convenient for wireless consumers.
How does an eSIM work on iPhone and Android?
Whether you have an iPhone or Android device, activating new lines of service using an eSIM is a breeze. Once activated, you can use it as you would any wireless phone number both for access to cellular data as well as for making phone calls from your smartphone.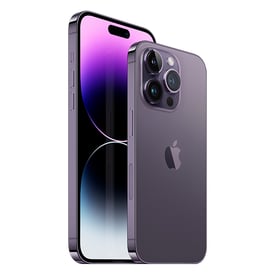 iPhone
If you have an iPhone that is compatible with an eSIM, all you need to do is go into your phone's Settings menu, select "Cellular," then "Add Cellular Plan." From there, you will be able to scan a QR code provided by your carrier to instantly activate your service.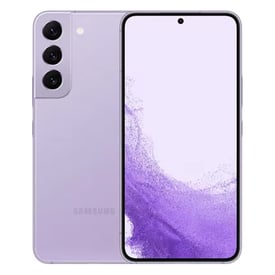 Android
If you have an Android phone that supports eSIM, the process is similar. You will need to go into your phone's Settings menu, select "Networks & Internet," then "Mobile Network." Once you are in the Mobile Network settings, you should see an option to scan the eSIM QR code.
What are the key advantages of an eSIM?
eSIM-enabled smartphones are becoming increasingly popular, and for good reason.
Increased battery life: eSIMs are more efficient than traditional SIM cards, which means they use less power and don't drain your battery as quickly when connecting to the wireless network.
Instant activation. An eSIM can provision a new line of service instantly on your smartphone or other devices that are compatible with eSIM, such as a tablet. Whether you want to port in your number or get a brand new number, you can be up and running right away.
Easy to install, hard to lose. With an eSIM, you don't need to mess around with a tiny piece of plastic and a paperclip or other pointy piece of metal to eject your old SIM and put in a new one. You can install an eSIM simply by scanning a QR code with your phone's camera.
Two lines on one device! An eSIM can enable two lines on one device. This can be extremely convenient for people who want to have one phone number for work and one for personal use. It also allows people to easily switch between service providers.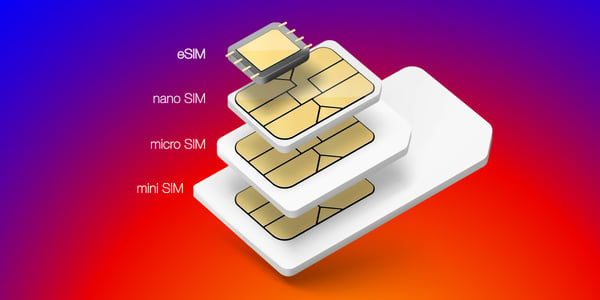 Wait - you mean I can get two lines on my phone??
That's right - with an eSIM-enabled phone, it's easy to get two phone numbers on one device.
Why would you want two phone lines on your smartphone?
A common example is for users wanting to keep work and personal calls separate.
If you're like most people, your phone is probably your go-to device for everything from checking the news to staying in touch with family and friends. But you don't want the hassle of carrying around two different phones to stay connected - one for work, one for personal use.
This can be especially helpful for people who work from home or have their own business.
You can freely give out your second line as your work number and it will ring right on your smartphone - no need to carry around more than one device!
Great for Frequent Business Travelers or Multiple Lines
And if you travel frequently, or have offices in two separate towns, having two phone lines can be a lifesaver, as it allows you to keep your local number while still being able to receive and place calls like a local when you're out of town. So if you're looking for reliable and convenient connectivity both for wireless internet as well as for phone calls, getting two phone lines on your smartphone is the way to go.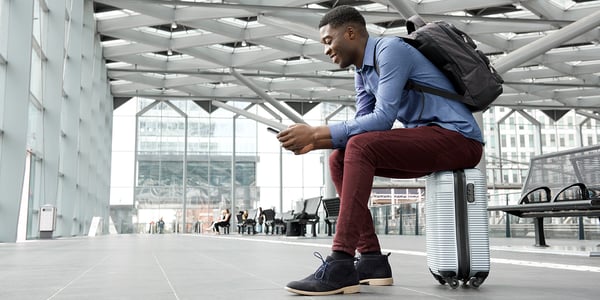 What are the disadvantages of an eSIM?
eSIMs are the latest in mobile connectivity, but they're not without their drawbacks.
One of the biggest disadvantages is that eSIMs are not compatible with certain devices, especially older mobile phones that support only physical SIM cards.
Check here for a list of devices that are compatible with Red Pocket's eSIM.
eSIMs are not supported by All Wireless Carriers
Also, eSIMs are not yet supported by all wireless carriers. Red Pocket Mobile has a great eSIM option that comes with all new cellular plans that makes switching to them a breeze - but not all wireless network operators can say the same.
Conclusion
If you're looking to save money on your wireless provider while taking advantage of the latest technology, check out Red Pocket Mobile's fantastic plans. Starting at just a few dollars per month, Red Pocket offers eSIM on all GSMA plans so that you can get the most from your phone. With no contracts, stellar customer service and the same nationwide coverage you're used to, it's easy to switch to Red Pocket and save. Switch today, or chat with us now!