What Is a Spam Call and How Can They be Blocked?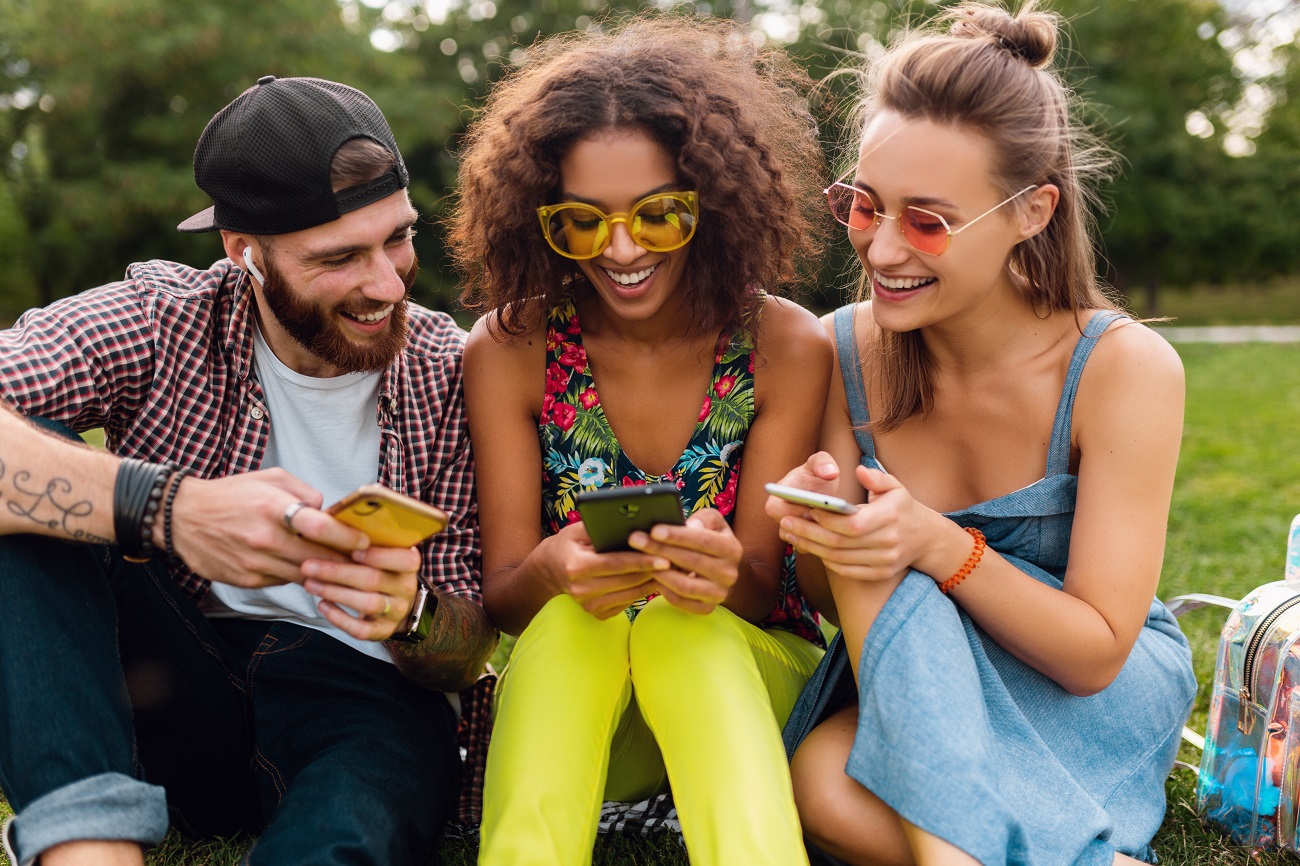 We have been trying to reach you about your car's extended warranty. You owe the IRS money. You have a warrant out for your arrest, and if you do not respond to this call, law enforcement will come and arrest you. Do any of these incoming calls sound familiar?
They are scam calls, robocalls, and telemarketers; whatever we call them, we all dread these unsolicited calls. Sometimes they come randomly and surprise us, sometimes they come one after the other and never leave us alone. It doesn't really matter how they arrive; they are all annoying either way.
We roll our eyes whenever we answer a call and after a second of silence we hear that robotic voice telling us about the hotel room we booked, but of course, we haven't traveled in months. They are pervasive and prey on our fears. Maybe someone got a hold of our credit card and booked something in our name? That is exactly what spam calls want us to think.
Spam calls are getting smarter too. How many times have you answered a call to silence, and then after a few seconds a human voice comes on and apologizes before going into a recorded spiel that ignores whatever we might say? The worst is when we're expecting a call and then it turns out to be a spam call, almost as if they know when we will be answering unknown calls. And of course, they do this from numbers that share your area code or look familiar to a number that you know.
So how do we stop them? Some carriers provide this service automatically in a limited capacity, while others require a subscription fee to take advantage of these services. However, none of them will completely stop spam calls, and are more likely to just label them or silence them. In this guide, we will look at what kind of spam calls we receive and how to stop them.
The Types of Spam Calls and Phone Scams
So what is a robocall versus a spam caller? Well, a robocall is simply an automated call with a prerecorded message, and they are not always nefarious. Many companies, including Apple, Amazon, and Samsung, employ robocalls to send out reminders to their customers, which saves the employees working there time. Doctor's offices are another good example, as they may often employ an automatic phone call or text message to send you an appointment reminder on your cell phone.
A spam call, on the other hand, is an unwanted call from someone who is not on your contact list that intentionally misleads you and tries to trick you into providing sensitive information and giving out money. Scam callers will often employ robocalls to make their job easier, as they just want to reach as many people as possible in the hopes that they can scam someone. They will pretend to call you about a number of topics, such as:


Health insurance
Debt consolidation
Loan repayment
IRS tax fraud
Travel
Warranty or recalls for a product you own
Customer care from a well-known company like Google or Microsoft
There could also be any number of other topics that are designed to confuse you. They all serve to be something plausible that puts a moment of doubt in your head, one that makes you believe them enough to become insecure and get you to fall for their trick. The key is to just remember that no company will ever reach out to you by phone nor will they ask for personal information.
You may have also heard of something called a spoofing call. These are the ones we talked about that pretend to be a familiar number. They either imitate an area code you are familiar with so you think the call is local, or look like a number eerily close to your own or one of your contacts to get you to answer. They are particularly pervasive since we cannot even avoid them unless we risk missing a call from someone we were waiting to hear from.
How To Stop Spam Calls
There are a number of ways you can stop spam calls on your Android or iOS phone. The first thing you will want to do is follow a few simple steps to avoid becoming a target. These tactics will not stop them but will avoid putting you on a list for scammers to continue harassing you.
Don't Answer
If you can, avoid answering any calls from unknown numbers since answering the call makes you more likely to be targeted again. Hang up quickly if you do answer. The sooner you hang up, the less likely you will be put on a list to be contacted again.
Don't Give Out Information
Really, don't say anything, but you want to make sure you are not providing any personal details. If you are asked for personal information, like birthdates, that should be an immediate warning sign.
Avoid saying "Yes"
Scammers can record your answer and use it for nefarious purposes. You may also be providing consent to be put on a list to continue to be contacted.
Do Not Interact With the Call or Follow Instructions
You should have hung up by now, but if the call has hooked you and begins asking you to press numbers or repeat phrases, do not do that. Anything they tell you to do, just avoid.
Block the Numbers Using the Call-Blocking Feature on Your Phone
Unfortunately, this is only temporary. Still, it is worth doing to lessen the number of spam calls you receive. Open your recent calls, click the info of the suspected caller, and choose to block them.
Do Not Call Registry (donotcall.gov)
You can sign your phone number up for the National Do Not Call Registry offered by the Federal Trade Commission (FTC). This do not call list will put you on a registry that will prevent telemarketers from calling you. This will not stop the majority of scammers, but it is a good step to take to help block some telemarketing calls.
This method, while not the most effective at stopping scammers, will still stop you from receiving unwanted sales calls. It is also helpful because it does not block phone calls outright like some apps and phone settings do, so you do not have to worry about missing important calls. We will discuss later how to do this and the risks it can have.
Third-Party Apps
Both iPhone and Android users can access apps that will help block calls. Some of these require a phone plan with a specific carrier, while others are free for everyone or require a subscription.
Mr. Number: This app is free to use and allows you to block calls from one person, an area code, or an entire country.
AT&T Call Protect: A basic version of this app is included with a monthly phone plan for AT&T. This app blocks fraud and spam calls. There is a monthly subscription version also available.
Verizon Call Filter: Included for Verizon customers, this app also includes a paid tier. The basic version will scan for incoming spam calls and filter them out. The paid version adds caller ID among other features.
T-Mobile Scam Shield: Included for T-Mobile customers, this app also helps identify incoming spam calls. It also provides you with a proxy number that you can share instead of your regular phone number.
RoboKiller: This app blocks spam calls and also automatically responds to spam callers with its own robotic messages to mess with them. It runs on a database of known scammers, but you can add numbers to that list. It requires a monthly subscription.
Truecaller: This app has a free and paid version. This app will identify callers from unknown numbers and tag them as spam, like the majority of other apps. A unique feature is the ability to make calls from within the app for added security and to be able to use the app to look up names and phone numbers.
Call Control: Call Control is unique in that it works through crowdsourcing. A community database of known spammers is compiled from other users to keep the list growing and block more callers. This app has the ability to block spoofed numbers similar to your own, verify numbers to see if they are spam, and can also connect to a landline.
Native Phone Features
You can block unwanted calls from your iPhone or Android with a few simple steps. These methods are drastic, as they will potentially block calls that you want to receive if they are not saved contacts.
On iPhone:
Go to "Settings"
Click on "Phone"
Select "Silence Unknown Callers"
On Android:
Because Android phones are all different, there is no set way to block unknown callers. It will likely be very similar to the iPhone method. Navigate to your phone call settings and silence unknown calls.
Spam Calls: The Never-Ending Cycle
Unfortunately, spam calls will never go away. Scammers will always continue to find a way to contact us. But, newer phones are coming out with additional spam protection all the time, and developers will fight to block spam just as hard as the scammers will try to get through.
If you take the necessary steps and are proactive, you can seriously limit the number of spam calls you receive, and maybe even stop them entirely. You could always go with a broadband plan and avoid calls and texts entirely, but if you want to have a regular phone plan and live in peace from spam, then be sure to take these steps to protect yourself.
Sources:
Stopping Robocalls: What the Big Four Carriers Are Really Doing | Tom's Guide
National Do Not Call Registry FAQs | Consumer Advice