Your Complete Guide To iOS 14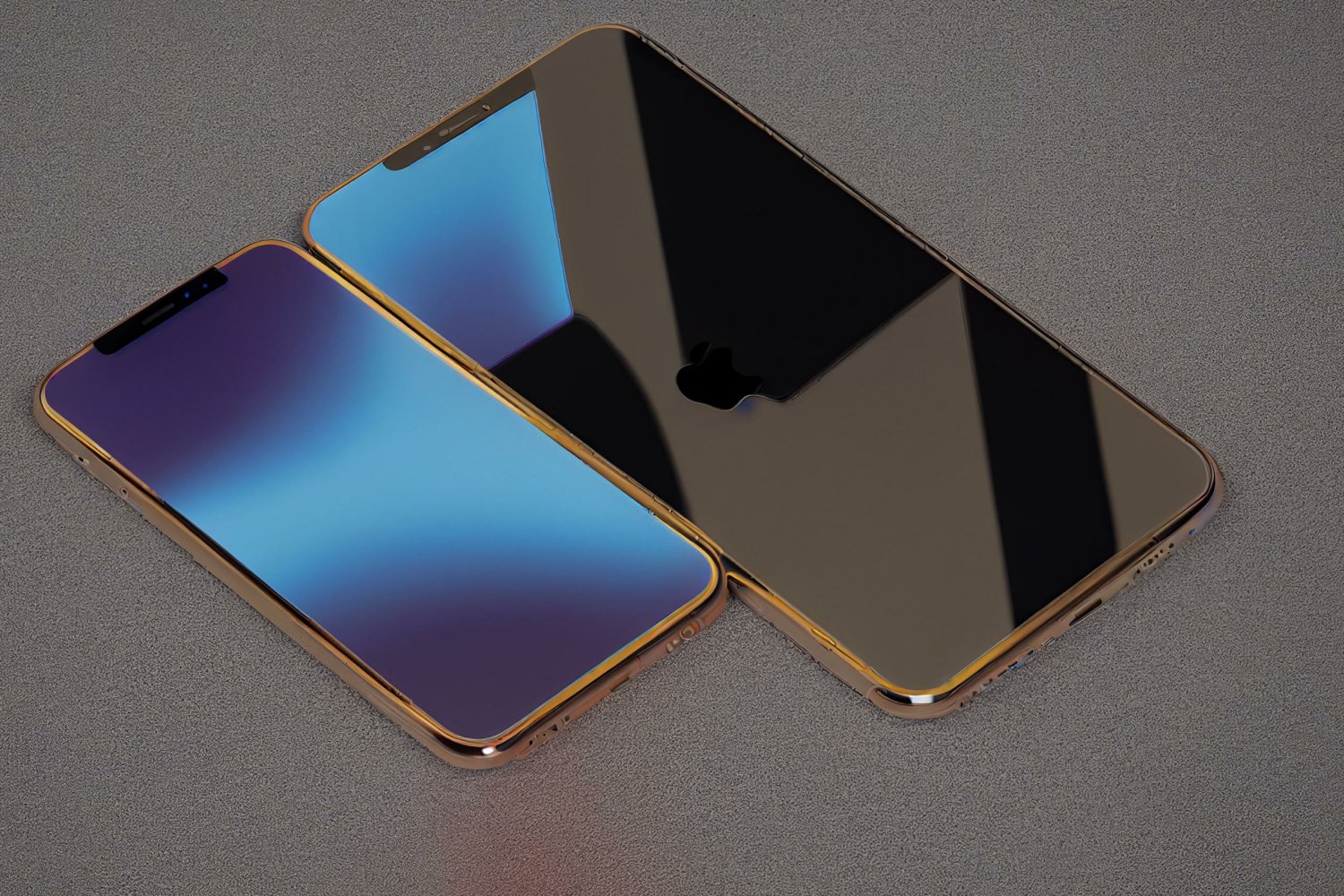 In 2020, iOS 14 was a major update to Apple's iOS that brought about many big changes following its predecessor, iOS 13. The iPad equivalent was iPadOS 14.
iOS14 was a pretty controversial update, and not everyone was a big fan. Three years later, the pioneering updates from iOS 14 have had a major impact on every Apple iOS device. They also have not affected operating systems from Apple's competitors — namely Android.
This iOS update made noticeable changes to the device's display, privacy, accessibility, communications, and nearly every other feature an iPhone has to offer.
Even though iOS 14 is not the latest or greatest, it was the start of something new and originated some of the features we now expect in our smartphones. Let's talk about iOS 14's impactful features and how you can get the most out of this operating system.
How Can You Download and Install iOS 14?
Generally, you can only downgrade your iOS within two weeks of the newer iOS release date. Beyond that cut-off, the process of downgrading your iOS puts you at risk of losing all your iPhone's data.
You can put your phone in recovery mode and connect it to a Mac with the most recent version of iTunes. Download the iOS directly from Apple's website. Make a backup of your device. Restore your phone when prompted to wipe the more recent iOS.
When you set up your freshly restored phone, you can set up the iOS you downloaded before re-downloading your data backup. Overall, we do not recommend doing this.
However, if you want to install the latest operating system on your iPhone instead, you can do so very easily (and we recommend it highly). Here's how to update your operating system:
Go to Settings
Go to General
Go to Software Update
If you see a software update available, go ahead and hit Download and Install.
To make this process automated in the future, toggle the button at the top to turn on Automatic Updates.
What Is the Current Version of iOS 14? A Guide for First-Time Users
The most recent version of iOS14 is iOS 14.8.1, which was released in October 2021. The most recent iOS is iOS 16, which was released in September 2022.
We always recommend that you update your iPhone to the most recent operating system. The system updates always come with new features, and they typically include helpful solutions to security and on-devicefunctionality issues.
Downloading these software updates is always free and extremely easy. It doesn't noticeably interrupt your device usage since it will update automatically overnight if you allow it to do. Just turn on the Automatic Updates toggle switch mentioned in the previous set of instructions.
What's New With the iOS 14Home Screen?
The home screen introduced by iOS 14 offered a lot of big changes. These changes aimed to improve functionality and aesthetics. So, how can you make these new and improved home screen features work for you?
App Library
If you swipe past your last page of apps, you'll open the new App Library. The App Library is a small interface to show you all your apps at once, automatically organized by function.
Think of it as your phone at a glance. When Apple creates folders and organizes those folders, it does take into account existing folders you've created yourself. The App Library will intelligently surface apps, which means it knows which apps you use most and brings them to the surface, so they're right at your fingertips.
The New Widgets Feature
What's a widget? In essence, a widget is a small app display that gives you the essential information provided by an app on the home screen without opening the app. Widgets provide you with even greater functionality from your smartphone.
Apps like weather, calendar, and even stocks are able to become widgets on your home screen. Think of these as the apps you check and close several times daily. By turning them into widgets, you don't need to open the app to see the information you want. When considering which apps to turn into widgets on your phone, ask yourself what information you need most frequently throughout your day. It might be Apple Pay, Apple TV, or another first-party app, or it might be a third-party application as well.
There's also the widget gallery: where you can view all your widget options and personalize your active widgets. To view the widget gallery, hold down anywhere on the screen until your apps start shaking — that's the big sign you've entered edit mode.
Then, tap the "+" button. The Widget Gallery will make widget suggestions based on your most used and most recently installed apps. You can resize the widgets to small, medium, or large.
Naturally, smaller widgets display less information. For example, a small news appwidget will only display a single headline, whereas a large one may show up to three. Not all apps have a widget option, but the option is gaining popularity among third-party app developers.
Siri Suggestions Widget
Siri Suggestions is a widget that will use data already stored in your device to suggest actions and surface apps based on your usage patterns, creating shortcuts for convenience.
For example, if you open your Spotify every day at 5:15 PM for the drive home from work, Siri will surface your Apple Musicwidget around 5 PM.
Do you open your Starbucks app every Sunday around 11 AM? Siri knows that, so your Starbucks app will be the first thing Siri pulls up on Sunday morning. When the Siri Suggestions widget suggests an app for you, you can tap the app icon to enter the app within the Siri Suggestions widget.
Smart Stacks
A smart stack is a widget stack that automatically surfaces the most relevant widget based on user history. You can create Smart Stacks in the Widget Gallery view. This is different from Siri Suggestions widgets because it deals with a stack of widgets rather than all the widgets on your device.
Compact Phone Calls
Now, instead of phone calls filling the whole screen and interrupting your iPhone use, incoming calls will now default to display as a banner notification. If you'd like, you can always change your call notification in your settings by going to Settings > Notifications > Phone.
Picture in Picture
You can play YouTube videos while using another app on your phone. With picture in picture mode, videos, and FaceTime calls will stay visible as a smaller, floating screen (a thumbnail) within your screen.
You can move the picture in picture window to any corner of your screen. You don't need to do anything special to activate picture in picture mode: just use your phone as normal while watching a video or using FaceTime.
This mode works for video apps, including YouTube, Netflix, iTunes, Podcasts, and Safari. You can do all the tasks you normally would except record audio.
Third-Party Default Apps
Instead of Mail and Safari, you can change the default email and web browser apps on your phone to a third-party app instead. To make the change, just go to your Settings, then scroll until you see the app you'd like to become your default.
Tap the app, then select "Default ___," depending on the type of app. It will respond with a check mark if the operation is successful. From there, you can browse webpages on Chrome instead of Safari.
What Are the iOS 14 Messages Updates?
The updates iOS 14 made to the Messages app have been often requested and highly anticipated.
Pinned Chats
You can now pin your most important conversations to the top of your conversation list.
Inline Replies
Within a chat, you can finally inline reply. An inline reply means you are able to clearly show the person you're talking to which of their messages you're replying to if you find yourselves often jumping conversational topics. To send an inline reply, simply hold down the iMessage you'd like to reply to until the tapback and dropdown menu appear.
The first option in the menu should now read "Reply." Tap "Reply," then send your message as you normally would. Inline replies are even more useful in groupchats, where you may have multiple people talking at once, or you may return to a conversation from hours ago with many new messages awaiting a response.
Mentions
Finally, we have some groupchat management options. Beyond inline replies, another new way to navigate group chats is with @mentions.
@mentions will notify the tagged user when they're being spoken to, even if they have the groupchat silenced. Just type "@" followed by the user's name (even just their first name will do) to @mention them.
Groupchat Photos
Just for fun — or maybe for organization — you're now able to customize your groupchat photos. You can set each person a photo or emoji other than their contact photo (without changing their contact photo) within the group chat. This way, you can better keep track of who's speaking or have a little fun with your friends.
Memoji
Memoji is not new to iOS 14, but it did get an update. The update includes more style options, including face coveringa, headwear, and hairstyles. You're now able to indicate different ages for your memoji. These digital versions of us also got upgrades to their facial muscle structure to make the expressions seem more natural.
Just like the regular emoji keyboard is always expanding, the memoji keyboard is also getting new stickers to indicate actions like hugging, blushing, and fist bumping.
Typing Indicators
Typing indicators will tell you when the person you're texting has the typing window active. You'll know they're typing when the three animated dots appear on their side of the chat. Remember that if you've been watching those three bouncing dots for a while, it's possible they've walked away and just left the typing window open.
What Are the iOS 14 Upgrades for Maps?
If you're an active or adventurous sort of person, Maps is probably one of the most used apps on your phone. Let's check out the updates to Maps in iOS 14.
Cycling Directions
Now you have options beyond driving or walking: cycling directions are now available through Apple maps. These directions will provide you critical information such as elevations, stairs, traffic density, and sidewalk locations.
EV Routes
If you drive an electric vehicle, you can now optimize your route to include EV charging stations. You can also customize this feature to filter for charger types specific to different vehicles.
Guides
Maps now offers your own personal tour guide with Guides. As soon as you open the Maps app, scroll down below the search bar to locate two sections. First, there's Guides We Love, where Apple can suggest popular guides. Second, there's Explore Guides, where you can filter guides by topics like food, shopping, or nightlife, then browse by different contributors. All these guides are curated by well-known brands like Thrillist or local newspapers.
You can also make your own guides. Above those ready-made guides, you'll find 'My Guides' where you can create a new guide. After creating your guide, you can give it a title and start adding your locations.
Speed Cameras
This is fairly self-explanatory: Apple maps will now mark the locations of speed cameras and notify you during navigation if you're approaching a speed camera or a red light camera. Not that you would ever be speeding and need to adjust your speed accordingly, but it's good to know!
Car Key
iOS 14 comes with digital car keys so you can unlock and even start your car from your phone or Apple watch. A more recent update in iOS 15 made the digital car keys able to unlock their vehicle without even being in the user's hand: Even if the digital car keys are in your pocket or purse, as long as you're within a certain radius of your car, the car will unlock.
Also available in that update is the ability to send you keys through an iMessage. Imagine texting someone your car keys! If you're not in love with that idea and the safety concerns it may present, don't worry — you can use iCloud to disable this feature whenever you'd like.
CarPlay
CarPlay got a serious upgrade in iOS14. Now, you can utilize a wide variety of new apps within CarPlay mode. It now has compatibility with apps that find parking, EV charging stations, and food ordering. You can also set wallpapers.
Intercom
The intercom feature will allow you to sync your home's Apple devices — iPhones, Apple Watches, HomePods, iPads, and even your CarPlay — and send voice messages to everyone in your home. You can access Intercom through the Home App.
App Clips
App Clips lets you use some features of an App without actually downloading the app. App Clips works on apps meant for things like paying parking meters, renting a scooter, making a reservation, or ordering food.
App clips work by scanning QR codes, NFC tags, or Apple-designed App Clip codes instead of heading to the App store. However, you can't trail subscriptions through app clips.
Did iOS 14 Include Any Privacy Enhancements?
As cybersecurity becomes increasingly important, Apple continues to improve its privacy tools with each iOS upgrade. Learn more about how iOS 14 protects you (and your data) below.
App Store Privacy
The first of many privacy features is App Store Privacy. App Store Privacy is a new guideline for app developers released at the same time as iOS 14.5. Under these new guidelines, developers must prove that all new apps and app updates are adhering to more ethical data collection practices.
Apps are now required to ask users for permission to track and collect data. This is directly related to app tracking transparency.
App Tracking Transparency
Did you know that some of your apps are tracking you while they're not even open?
As of iOS 14.5, users have access to app tracking transparency (ATT). ATT gives you insight and control over which apps are allowed (and not) to track your behavior across different websites and apps.
Approximate Location
Your iPhone needs your location to perform a lot of functions, like GPS directions, weather app reports, and so much more. However, not every app needs to know your exact location at all times.
There are now options to limit access to location information by providing apps with only an approximate location, like a city or a radius, without giving your exact location.
Photos Access
In iOS 14, Photos got an upgrade to privacy. Now, in your settings, you'll find new security options to prevent apps from accessing your images without your knowledge and consent. You can toggle this security preference through Settings > Privacy > Photos, then select app by app the permissions you'd like to give.
Your options will be All Photos, Selected Photos, or None.
Recording Indicator
Whenever an app is using your camera or microphone, a banner will now appear on the home screen to let you know. This update was actually mandatory for developers per new privacy laws in the US, and this feature will remain mandatory for the foreseeable future.
Additionally, apps are now required to notify users and receive their consent before tracking user activity across different sites and apps. You also
Sign in With Apple
Sign in with Apple is a great way to keep your data, like your name and email address, secure while online. For any sites you may need to give your email, you'll now be able to sign in with Apple instead so that the third party company doesn't actually see your personal information.
Other Improved Features
Apple always likes to surprise us with features we'd never even considered and updates we didn't realize we needed. Here are some of iOS 14's best miscellaneous updates.
Unlocking Face ID iPhones With Apple Watch
Face ID was a major change to your iPhone's security. Now, if your paired and unlocked Apple Watch is in the range of an iPhone with Face ID capabilities, your phone will unlock automatically. Naturally, this is an optional feature you can toggle off or on in your settings.
Emoji Search
No more scrolling and visually scanning for the right emoji; now, you can just search for the one you're looking for.
Expanded Game Controller Support
Your iPhone can become your newest gaming console with expanded game controller support. iOS 14 is compatible with the Xbox Adaptive Controller.
Accessibility
iOS 14 introduced some necessary accessibility features that later operating systems improved upon. To check out the new accessibility features, go to Settings > Accessibility.
One of the most notable updates was the dramatic improvement to VoiceOver, the feature for blind and low-vision users. In iOS 13 and below, VoiceOver relied heavily on app developers to provide tags and readable text for it to read to the user.
Since iOS 14, VoiceOver is now able to generate its own image descriptions, read text within images, and produce more accurate pronunciations. It can even describe to the user what buttons or other interaction opportunities are on the page.
Other Functions New To iOS 14
Shockingly, that's not all! While we've gone in-depth on some of iOS14's biggest updates, there are tons more changes that you probably don't remember living without, such as:
Customized Home Screen Icons
Hide Home Screen Pages and Apps
Sizes
Siri and Search Updates
Location Feedback
Dictation
Translate App
HomeKit
New Safari Features
Health App
Find My
Family Setup
Network Access
Clipboard
Contacts Autofill
Home Screen Widgets
Wi-Fi and Bluetooth
Hand and Body Pose Detection
Revamped Field Test Mode
Augmented Reality
Which Devices Can Run iOS 14?
iPhones released after iOS 15 was introduced have no business running iOS 14. Corollary to that, the older your iPhone is, the harder it will be for it to run more recent iOS updates. If you have a brand new iPhone in 2023, like aniPhone 14, it should be running iOS 16 instead. The iOS 14 supported devices, in reverse chronological order, include:
iPhone 12
iPhone 12 Pro and Pro Max
iPhone SE (2nd Gen)
iPhone 11
iPhone 11 Pro and Pro Max
iPhone XS and XS Max
iPhone XR
iPhone X
iPhone 8/8 Plus
iPhone 7/7 Plus
iPhone SE (1st Gen)
iPhone 6s and 6s Plus
When Was iOS 14 Released?
iOS 14 was released in September 2020 before the 3rd generation of AirPods. As of February of 2023, the most recent iOS is iOS 16. The next iOS, iOS 17, is expected to be announced sometime this fall, likely in September 2023.
Bottom Line
iOS 14 is not the iOS you should be using currently. However, iOS 14 pioneered some great Apple features that remain used today. You can always use an older iPhone, but you should always use the most recent iOS that an iPhone can access.
You should also consider getting your iPhone on a better phone plan, no matter how old your device is. You want the best operating system available, so why not get your iPhone on the best, most affordable no-contract cell phone plan?
Sources:
iOS 14: A Security And Privacy Game-Changer For All iPhone Users | Forbes
iOS 14: Everything you need to know | MacRumors