Samsung Galaxy S22 and S22 Plus Renewed Release | Red Pocket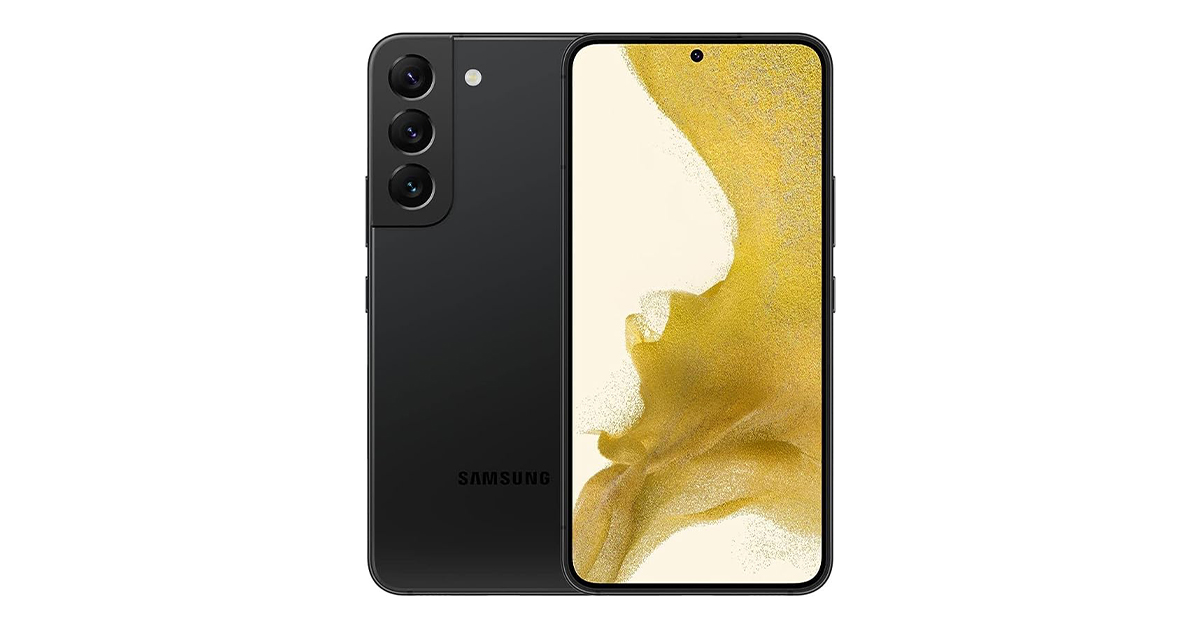 The cell phone market is always evolving. Two devices that have recently captured attention are the Samsung Galaxy S22 and S22 Plus, particularly in their refurbished avatars. These certified renewed devices, designed with businesses in mind, encapsulate the elegance of the Samsung Galaxy range and the practicality required for professional settings. They are available for purchase at Red Pocket's Android Shop.
Samsung Galaxy S22

Specifications and Features
Reimagine Your Business Experience
Pioneering a revolutionary way to handle business tasks, the Galaxy S22 allows users to "break business rules."
Whether you're crafting emails on the go or working on presentations, the Galaxy S22 ensures that tasks like creating, editing, and collaborating become more convenient.
The device's specs shout out efficiency. For instance, the device has a 6.1" screen that automatically adjusts up to 120Hz, ensuring a quality display and optimizing battery life. This is particularly useful when viewing documents on apps like Microsoft Office, which is finely optimized for the Galaxy S22.
Capture your Business in the Best Light
One of the standout features of this new phone is its multi-lens camera system. It can take high-resolution photos and videos in almost any environment, making it ideal for businesses that want to showcase their products in the best possible light.
Connectivity and Productivity at its Best
The Galaxy S22 isn't just a cell phone; it's a pocket-sized PC.
With Samsung DeX, users can wirelessly connect their phone to a Samsung Smart Monitor or any other compatible display. By pairing with a Bluetooth keyboard and mouse, users can enjoy a PC-like experience, highlighting its adaptive nature.
Samsung Galaxy S22 Plus

Specifications and Features
Next-level Business Capabilities
The Galaxy S22+ follows closely, embodying a similar ethos but with its distinct advantages. Like its sibling, the S22+, with its 6.6" FHD+ screen, breaks the conventional boundaries, especially when integrated with tools like Microsoft Office, OneDrive, and Teams.
The camera specs remain consistent with a 50MP resolution capability, ensuring that every detail of your business stands out. Whether showcasing handcrafted products, culinary creations, or portfolio pieces, the S22+ counts every pixel.
Uninterrupted Business, On-the-Go
A highlight is the device's all-day battery life, making it a dependable companion for those long business days. And when you couple that with the world's first 4nm chip, users experience zero lag, whether in a video conference, browsing, or sending out crucial emails.
Designed to Impress
The Galaxy S22+ is not just about power and efficiency; it's a statement piece. Increased device durability features, including Armor Aluminum, Gorilla Glass Victus+, and an IP68 rating, complement its eye-catching glass-metal-glass design.
Protection, Privacy, and Care - All in One
Keeping data secure is paramount, especially in a business setting. The Galaxy S22+ rises with its multilayered security system, Knox. Alongside, features like Permission Manager and Private Share ensure that users have complete control over their data.
Samsung Galaxy S22

VS.

S22 Plus

Comparison
Display: While both devices offer a 120Hz display, the S22+ comes with a larger 6.6" FHD+ screen compared to the 6.1" screen of the S22.
Battery Life: Both phones promise an all-day battery life, but real-world usage might differ based on the tasks.
Camera: Both phones have a 50MP resolution camera, suitable for high-quality images and 8K video.
Size and Build: The S22+ is slightly larger, given its screen size, but both phones boast a durable glass-metal-glass design.
What are Renewed Devices?
Why go brand new when you get the same quality, warranty, and performance with a certified renewed device? Whether considering a trade-in or upgrading your old phone, going the refurbished route with devices like the Galaxy S22 or S22+ from any carrier, including T-Mobile, Verizon, or AT&T, can be cost-effective and environmentally friendly.
While these big names may be reputable, at Red Pocket, we ensure the best coverage, affordable prices, and premium customer service here at Red Pocket.
Buying Options and Availability
If you want to order, these devices will be readily available in our Android Shop.
Plus, with options to choose or change your network anytime, our CoverageGenuis for the Galaxy S22, S22+, and all compatible phone models offer unmatched flexibility. And for those always looking ahead, watch for the future release of Android models like the Galaxy S23 Ultra.

For one-year warranty information, visit our Android Shop page for your desired model.
Conclusion
With their remarkable specs and features, the renewed Samsung Galaxy S22 and S22 Plus make a compelling case for themselves in the refurbished market. Whether you're an Apple iPhone enthusiast, a Google Pixel fan, or someone who swears by Motorola, it's worth giving these Samsung phones a look, especially if top-tier business features at a reduced price sound appealing.
Whether in the market for a new phone, considering a trade-in, or simply window shopping, remember that the future is green and innovative with refurbished devices like the Galaxy S22 and S22+ available at Red Pocket Mobile.