Red Pocket's Holiday Tech Gift Guide: Get Cyber Monday Deals Today!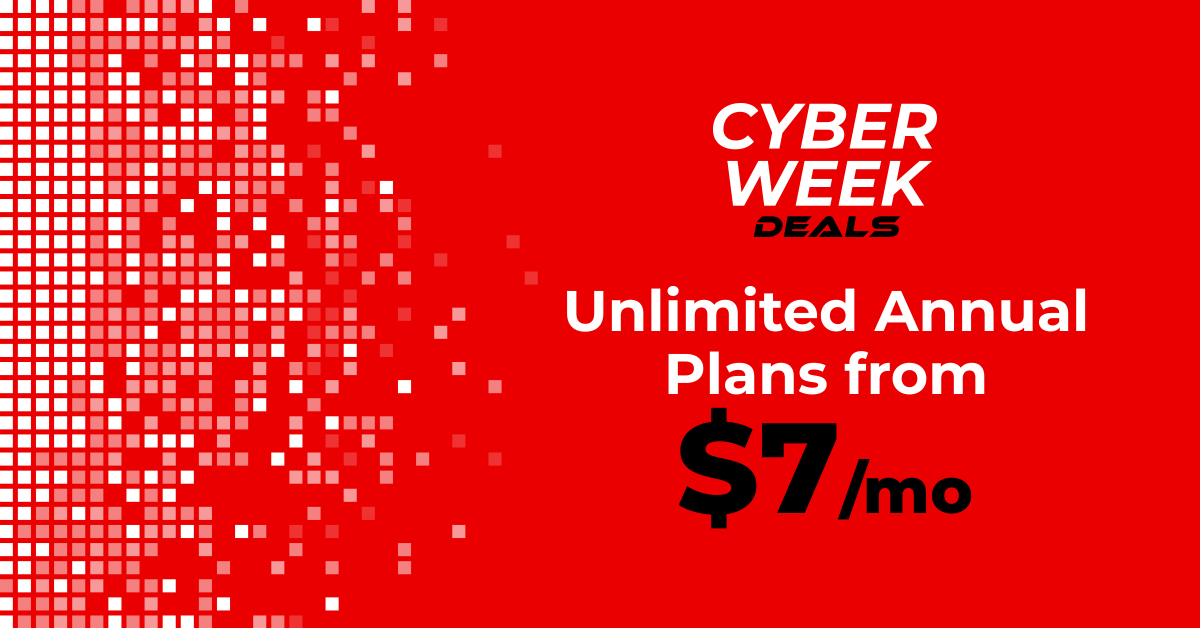 As the holiday cheer rings, it's time to think about the perfect gifts for your tech-savvy loved ones. This year, Red Pocket Mobile is making your holiday shopping easy as pie with our Cyber Monday deals available today!
Get ahead of the madness by snagging the year's lowest prices on annual plans, monthly plans, and the latest iPhones (including iPhone 15 models). There are discounts to keep you and your family connected all year round.
The Year's Lowest Prices on Annual Plans- Starting from $7/mo.
Get an entire year of connection and save big! This deal is the year's lowest price. You don't want to miss out! Sign up for any of our annual plans and enjoy significant discounts of over 20% off for the first year. The gift keeps giving, providing peace of mind and constant connectivity to those you love. Imagine this: a whole year without worrying about phone bills – that's a 2023 resolution worth making!
The Sweetest Introduction: Your First Month is $10 on ANY Monthly Plan!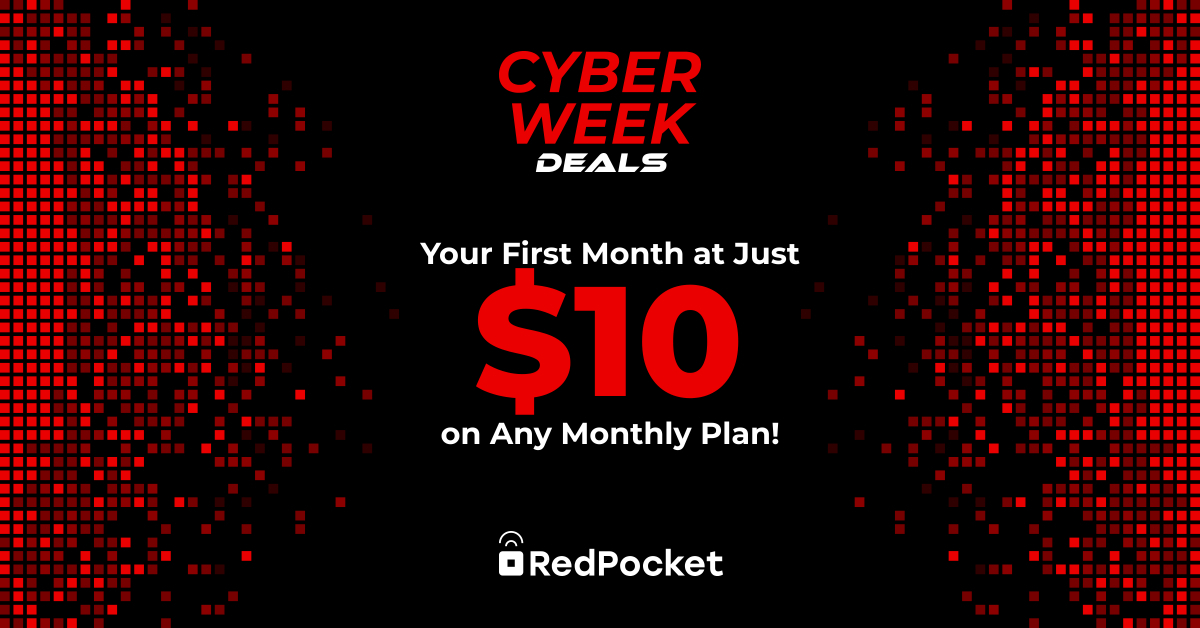 New to Red Pocket? We're rolling out the welcome mat with an irresistible offer – your first month on any monthly plan for just $10. It's the perfect way to introduce family and friends to the reliability and flexibility of Red Pocket Mobile. With no contracts and the freedom to choose your network, it's the smartest way to dial into the holiday spirit.
Gift New Tech: Save $300 on Any iPhone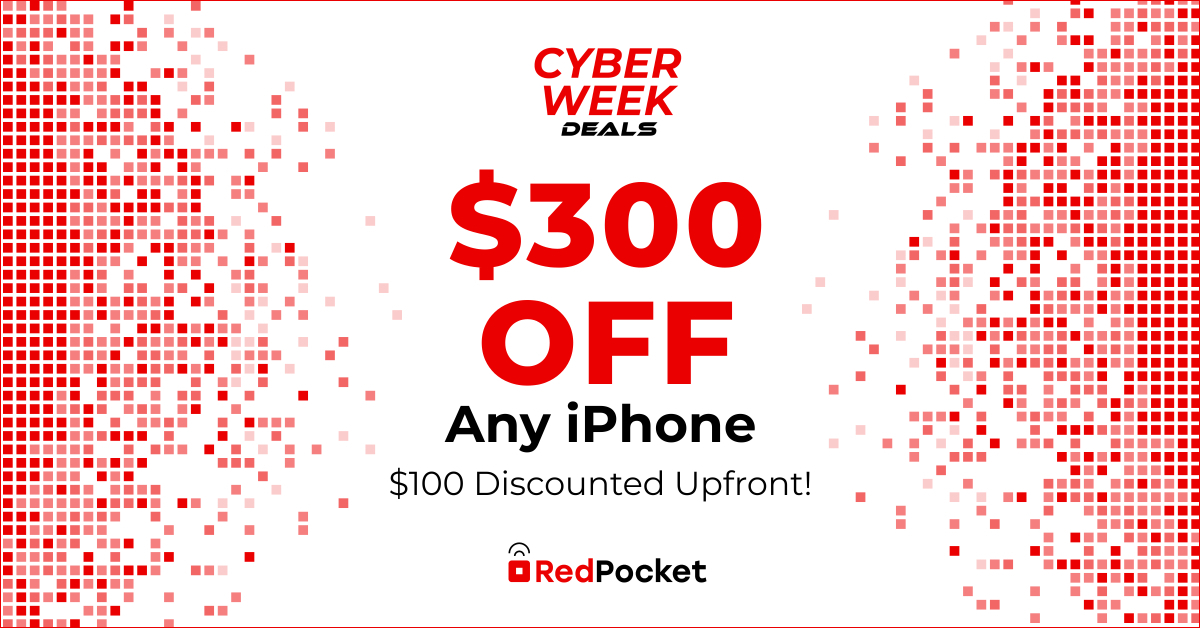 Nothing says 'Happy Holidays' like a brand-new iPhone. Whether the iPhone 14 or the latest iPhone 15 Pro, Red Pocket Mobile has deals that are hard to pass up. Get $100 off instantly, and watch the savings stack up. Shop iPhones now.
Conclusion
Red Pocket Mobile's Cyber Monday Event is your one-stop shop for everything mobile in a season filled with warmth and giving. These deals are designed to spread cheer and connectivity from the latest iPhones to year-long savings. So why wait? Dive into our holiday tech gift guide today and wrap up your holiday shopping with confidence and ease.
Shop Now:
The holidays are about making memories and staying in touch. Click here to take advantage of these deals and ensure your holiday season is merry, bright, and connected with Red Pocket Mobile. Deals are available today and while supplies last, so don't wait!
Happy Holidays and Happy Shopping!