How To Cancel Your Phone Plan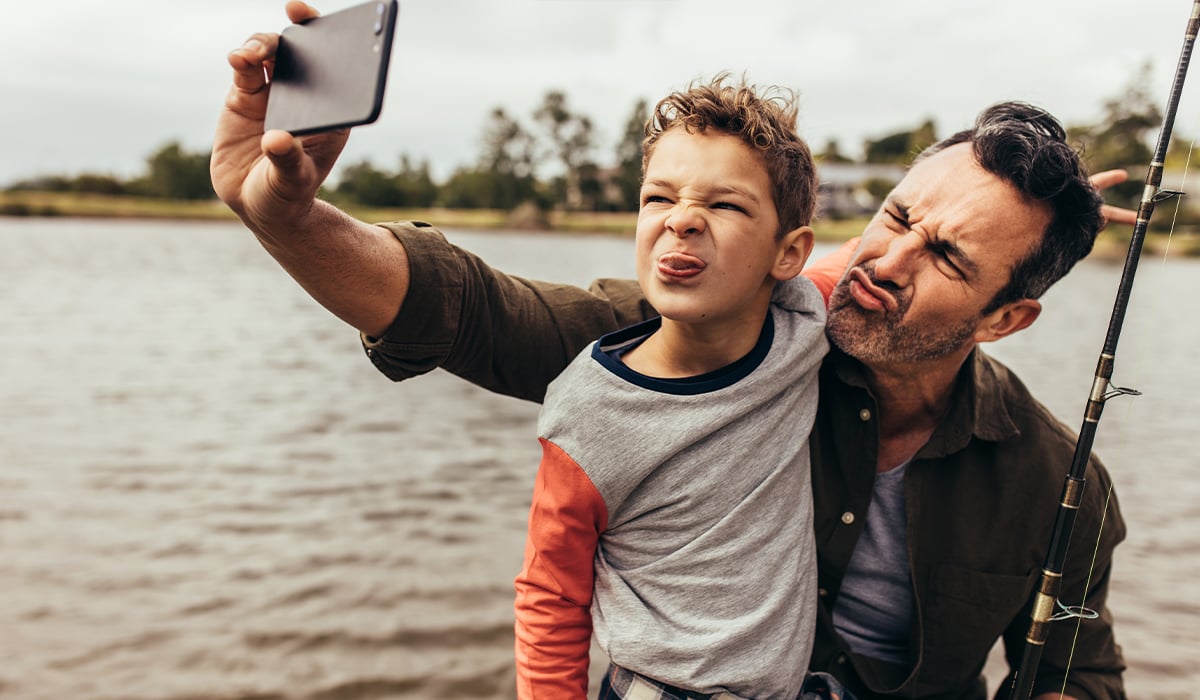 We've all been there: A cell phone provider offered us an incredible deal or amazing service once upon a time, but years have gone by, and that major carrier just isn't delivering the bang for your buck that they used to. Though it might feel like an awkward breakup, you know it's time to cancel your service and move on to something better.
If you're locked into a contract with a major carrier like AT&T, T-Mobile, Sprint, or Verizon, they're going to make it as difficult as possible to cancel service with them. As you've probably observed firsthand, they set you up to get stuck in a contract with no way out. And if you're willing to force your way out of your contract, you'll be hit with a steep early termination fee (an ETF) that makes it seem like it would've been more cost-effective to remain stuck.
How Do You Cancel Your Service With a Major Carrier?
Even after you know you need to switch to a new cell phone provider, it can often be easier said than done. It seems like every call to cancel service just leads to being passed from one customer service representative to another.
It's a long, frustrating process, but being prepared can make it a little easier. Before beginning, make sure you have all of your user credentials on hand, as well as the contract. Familiarize yourself with what to expect by reading our guide. We recommend you keep something pleasant around, such as a coffee or a video of puppies, to avoid ending the call out of frustration and allowing them to win another billing cycle.
The first thing you should do is look closely at your current contract terms. Look out for any and all cancellation fees, not just ETFs. If you received a significant discount or a device buy-one-get-one as part of your service with them, you may be required to pay them the difference if you cancel your contract mid-term.
They may offer you a steeply discounted device upgrade if you stay. This is a somewhat common retention tactic. It may bite you in the behind if you try to leave your contract later. But remember, many alternative carriers, like Red Pocket, also offer steeply discounted new phones to new customers.
The act of actually canceling your plan varies somewhat by the provider.
Verizon Phone Lines
Did you know that Verizon is the most expensive national wireless carrier on average? We totally get why you would want to cancel. Here's what you need to know.
Only the account owner can cancel the plan, not just anyone on the account. They will verify that they are speaking to the owner of the account.
No matter when you cancel, your account will not be closed until the end of the billing cycle. You will be charged for (and retain service for) the entirety of your current cycle, so time your call accordingly.
Speaking of time, if you're canceling by phone (since you can't do it online), they are only available by phone between the hours of 8 am and 5 pm Eastern Time, Monday through Friday.
Once you've finally gotten a hold of a representative, sit through their 15-20 minutes of retention offers, then wait for them to read you the requisite legalese to confirm you want to cancel your plan.
Before anyone hangs up, ask them for a reference number and the date that the cancellation will apply. Wait a few days, then check your online portal to confirm that your request was processed. If you see no confirmation, you must start this process again.
AT&T Phone Lines
Great news for residents of Idaho, Illinois, and New York: if you ordered your AT&T service online, you may be able to cancel it online as well. As for everyone else, time to pick up the phone and call.
Now, their website will tell you to call (800) 331-0500, but that's the number for their sales department. What a devious trick. (877) 714-1509 cuts to the chase and connects you to their loyalty department, which is where the salespeople will end up transferring you anyway.
Just the same as Verizon, if you were granted a discounted device, accessory, or another add-on as part of your plan (what AT&T calls an "accessory installment agreement"), you'll be on the hook to pay for it when you cancel.
AT&T is known for charging hefty early termination fees. If you're on an installment agreement with AT&T, unfortunately, the entire remaining cost of your plan will become due upon cancelation. Re-read your contract to be sure exactly which ETFs you'll be on the hook for.
After calling, the experience will be very similar to Verizon: Tolerate their 15-20 minute spiel of retention offers, decline them all, listen to their legalese, and get confirmation. It won't be fast, but it will be doable.
T-Mobile Phone Lines
T-Mobile is perhaps the least difficult to cancel since its process is pretty straightforward. Again, there is no option to cancel online, so you must call, but there's a neat way to do it.
On your T-Mobile phone, call 611. When prompted, say "Cancel Service." Then you'll be connected to a customer service representative who will try to entice you to stay for a few minutes, then process your cancellation request.
As with the others, your remaining balance will be due immediately and you will not receive a prorated charge for the current billing cycle.
Sprint Phone Lines
Since Sprint was recently acquired by T-Mobile, you can go ahead and follow the steps laid out above, except that you should dial *2 instead of 611.
What Do I Do After I Cancel My Old Plan?
Briefly, celebrate! Gone are the staggering monthly bills and hidden fees. Good work.
Then, if you want your Apple iPhone, Android, or other mobile phones to remain operational, you'll need to switch to a new plan with a new carrier. You've learned your lesson: long term phone contracts don't benefit you, so it's time to switch to something more flexible that was built just for you. But even the flexible plans from major carriers are way overpriced. And that's where Red Pocket comes in.
You should consider what you're looking for in a new service provider. If you're looking for personalized flexibility, you should be looking for a no-contract phone plan. If you're looking for maximum savings, you probably want an annual plan. Naturally, you'll want to shop around to investigate alternative carriers (as you should to make sure you're getting the best plan for you at the best price), but we're confident you'll find that we have what you need.
After you've canceled your old phone service and your mobile device is unlocked, head to Red Pocket to select one of our annual or monthly no-contract prepaid wireless plans. With a new data plan and mobile hotspot service from Red Pocket, you can keep your current device, get a discount on a new phone, or even trade in your old phone for extra credit toward your new phone. Unlike other service providers, Red Pocket has no activation fees.
How Do I Know Red Pocket Will Be a Better Fit for Me?
Red Pocket was founded on two principles: affordability and customer service. That's why we offer prepaid flexible plans. We believe in providing you with the best customer service so you never feel like just a number while waiting in an hours-long phone queue. We can give you the best rates because we use the same networks as the major carriers but don't take on the enormous overhead cost to maintain those networks.
We offer plans to suit a variety of needs. From single-line cell phone plans to family plans, whether you need a ton of data or just a bit, Red Pocket's wide variety of highly flexible plans will have just what you need. As a bonus, because the plan is prepaid instead of a long-term cell phone contract, we do not run any credit checks on our subscribers. You can keep your phone number as well as your current device.
We want to make the shopping process easy, so we have all our available plans laid out for purchase online. There's no need to visit a retail location. When you purchase a new plan from us, we'll send you a sim card in the mail, then provide you with simple instructions to install it yourself. We also offer great deals on new iPhones and Samsung devices online. We're your one-stop shop for all your mobile device needs.
We're ready for you when you're ready for us. Good luck canceling your plan, and we're excited to help you select your new no-contract plan with Red Pocket!
Sources:
How To Cancel Your Verizon Wireless Service | Bill Smart
How To Cancel Verizon Phone Service & Tips To Know | ScreenRant
How to Cancel a T-Mobile Plan | Techwalla