Bring Your Own Phone: How BYOP Plans Work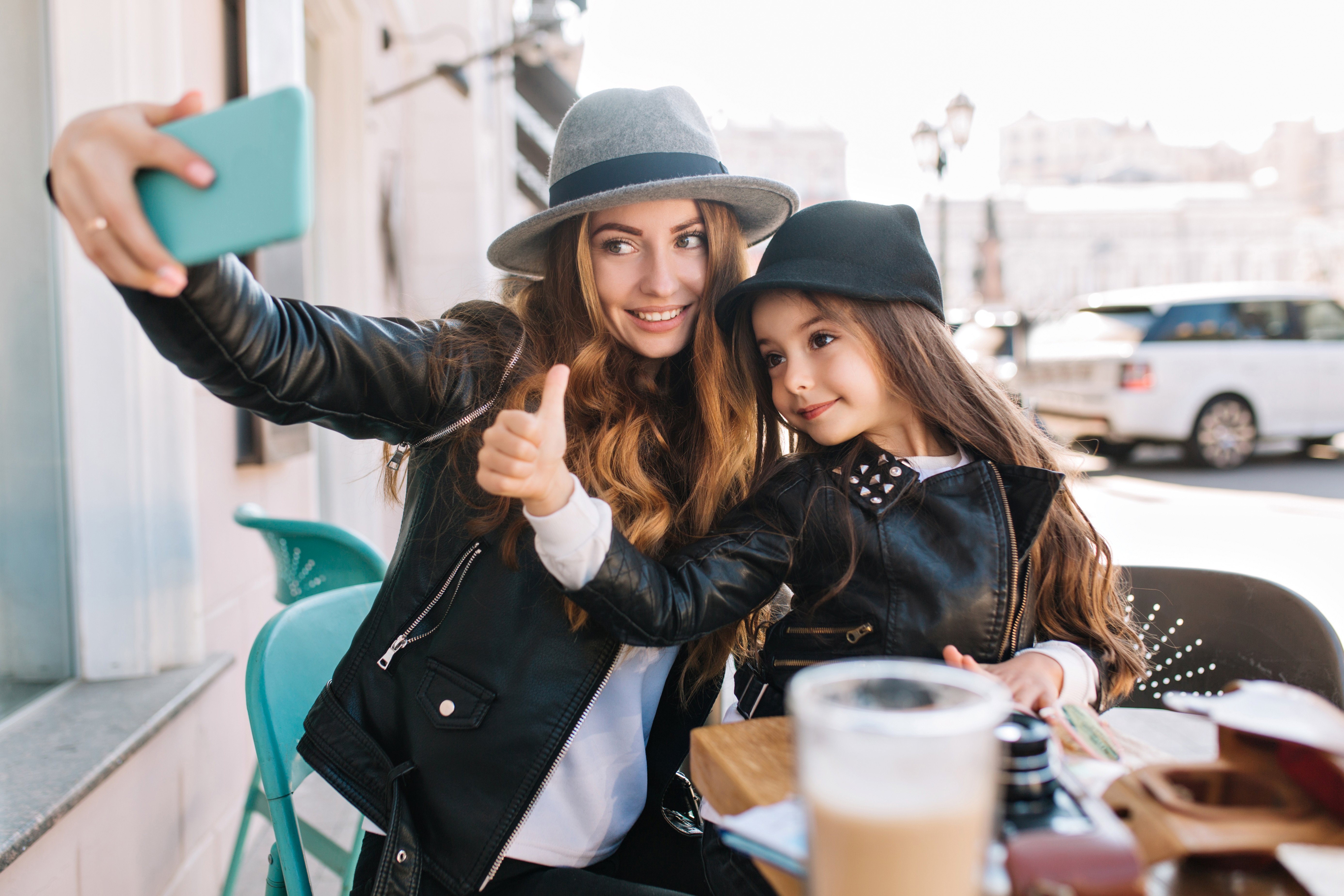 There are plenty of times when you find yourself with a phone you love but you're stuck on a plan that you hate. Carrier contracts are a common thing in our world; we buy a phone as part of a two-year contract, but find out pretty quickly that the plan is not right for us.
Maybe it is poor cell service or bad customer service, or we just need to find a more affordable plan, but these contracts leave us in the lurch. So how do we deal with this?
The idea is simple. We bring our own devices to whatever plan we want. Let's take a look at how bringing your own phone to a new plan can free you from long-term contracts and let you keep your favorite Apple or Android device.
What Is a Bring Your Own Phone Plan?
A bring your own phone plan, also known as a bring your own device plan or BYOD, is a phone plan that allows you to bring an already prepaid, unlocked phone to a phone carrier without the need to get locked into a lengthy and expensive data plan. Chances are your current phone is a compatible device that you like and do not want to get locked into a carrier's plan that requires contracts, or forces you to get a new phone.
There are also plenty of deals out there for new phones that are better than the ones you get from a long-term contract. A BYOP lets you avoid all of that, but you need a few things first.
An Unlocked Phone
To bring your own device to a phone plan, you will obviously need to have the device. An important thing to note is that the device has to be unlocked. This means that the phone is open and not restricted to a single carrier.
Phones bought outright and paid in full, as well as phones that have already been paid off and have finished any current contracts, will either come unlocked or can be unlocked by request with the carrier respectively. Carriers are required to unlock phones if they are not under contract but generally will not do it automatically. So what does an unlocked phone do for you?
No locked plans: You are free to choose whichever phone plan best suits your needs rather than providing you with a discount on your phone. You can also modify your phone plan as needed. If you purchase an unlimited data plan and end up with only half data usage, you can switch right away to start saving money.
International travel: If you travel a lot, you can easily swap out SIM cards and temporarily sign up for new unlimited plans, making staying in contact while traveling much easier.
You can easily see how an unlocked phone will let you switch to a more affordable carrier. To tell if a phone is already unlocked, there are two methods to follow depending on if you have an iPhone or an Android.
On an Android, the method can vary, but under your settings look for your connections category; if there are multiple connections available, then it is likely unlocked. On an iPhone, you can go to the "About" section on your phone inside your settings and you should see a section labeled "Carrier Restrictions," which will say "No SIM Restrictions" if it is unlocked.
Phone Compatibility: What Is a

Compatible Phone?
Your phone might be an unlocked device with full functionality, but you still need to know the device's compatibility with the mobile network you intend to move to. Some phones are locked to certain network types that are only compatible with specific carriers. You will want to track down your phone's IMEI number, or international mobile equipment identity, to make sure that it will work on whatever carrier you wish to go with.
This number can easily be found in the about section under the settings on either Android or iPhones. You can then input this number on a major carrier's website to determine if your phone is compatible or not. If your phone is 4G LTE or 5G, then it should be compatible with any network, but it is still worth it to check compatibility and eligibility beforehand.
A Good Carrier
When trying to find a good mobile service plan, you want to look for a carrier that offers the high-speed data that you need, with speeds that suit your lifestyle, and coverage that will not leave you with any gaps. The major carriers will offer plans, but they are not the only options out there, and, in fact, their plans can often come with long contracts and specific restrictions. There are other options out there.
Many of the best networks that offer bring your own phone plans are independent carriers, what are known as MVNOs, or mobile virtual network operators. These carriers operate off of existing wireless infrastructure built by other companies like AT&T, T-Mobile, and Verizon. They purchase access to network services and sell them to consumers at reduced rates due to decreased overhead on their part.
With an MVNO, you get identical coverage to the big-name providers since the service is exactly the same, but that coverage comes at lower prices since the carrier is not paying to maintain any cell towers. You will also see the same cell service that you would expect to have on the larger carrier.
It is all the same network, so there is no disadvantage. Smaller carriers also will have fantastic customer service, without a lot of the hassle that larger companies will give you.
Why Switch to a Bring Your

Own Phone Plan?
We have talked about what exactly it means to bring your own device to a network, but let's boil down why you would want to do this rather than signing up for a long-term contract with a big network.
No Contracts: The best part about bringing your own phone to a carrier? You are not stuck with any of their contracts. Two years is a long time, especially if you discover your carrier does not have the service you expected. Imagine if you move and end up in a neighborhood that is a dead zone for your carrier; now you are stuck being unable to receive calls, texts, or access the internet off of Wi-Fi because you have a two-year contract.
Cheaper:

Month-to-month plans are often cheaper. You can adjust your plans as needed if you end up using less data than you anticipated, saving you money in the long run since you are not locked into a contract.
Keep Your Number:

You do not have to constantly change numbers. Keeping your own number is easier when you bring your device with you.
How To Switch to a Bring Your

Own Phone Plan
It is easy to sign up for a bring your own phone plan. After you have all of the three things lined up that we discussed earlier (an unlocked phone, a compatible phone, and you have picked out which carrier you want to have a plan with), then you are ready to go. Depending on your carrier, certain steps may change, but the basic outline is usually the same.
Sign Up For a Data Plan: Choose which

plan

you want to sign up for and make your purchase. If the carrier has a specific bring your own device sign up page, then sign up for service using that page. Check the carrier's FAQs page and follow their instructions for bringing your own phone.
Activate Your Current and

Capable Device: You may need to get a new SIM card from your current carrier to activate your device on their network and keep your phone number. Once you have changed eSIM or SIM cards, your device should be operable and ready to go.
There really is not much to it. If you have signed up for a phone plan before, it will not be all that different to do so while also bringing your own phone.
Bring Your

Own Phone

and Save a Bundle
We all want to be able to save money, and bringing your own phone to a new cellular plan can help you do just that. Even better, it allows you to have control and flexibility over your phone plan, and we can all use a little bit of extra control in our lives. But that does not mean bringing your own phone is right for everyone.
There are plenty of instances where a long-term contract might be right for you. We do not all have the money available to buy a new device outright, and some plans can definitely provide you with great savings to go along with a new phone. But for those with a phone they love and who want a more diverse phone plan, bringing your own device just might be the right move.
Sources:
How to Unlock Your Phone From Any Major Carrier | Consumer Reports
Cell Phone Plans: 2-Year Contract vs. Payment Plan vs. Pay As You Go | Time
MVNOs: what are they and what are the best options? | Tom's Guide