Black Friday Phone Deals 2022: Smartphone & Mobile Deals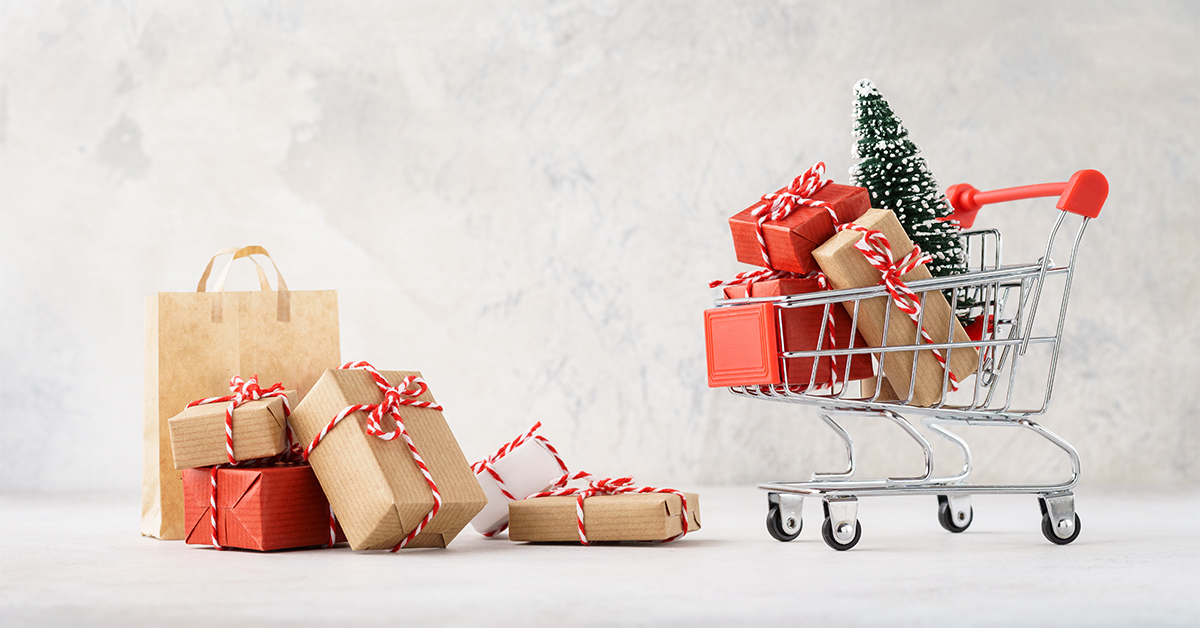 It's the most wonderful time of the year to switch to a better no-contract annual phone plan from Red Pocket! Red Pocket has great rates all year round, so we're extra excited to kick off the holiday season with some extra special deals for new and existing customers.
In case you haven't met us yet, hello! We're Red Pocket, and we've been offering unique, contract-less phone service since 2006. We're an all-American company based in California, and we got into this business because we believe that cellular service needs to be more human.
We prioritize keeping our rates cost-effective and keeping our customer service efficient and personal. But don't just take our word for it — peek around our site or our TrustPilot profile, and you'll find we've kept our promises to thousands of satisfied customers over the years. We hope you'll stick around to get to know us, and we're happy to get to know you, too.
Whether you're in the market for a new phone plan for yourself or for the whole family, now's the time to score great discounts on an unlimited prepaid cell phone plan and maybe score a new cell phone, too!
Black Friday Offers on Annual Plans
Our deals on annual prepaid mobile phone plans are so big, we can't limit them to just one day! From November 10th through November 28th, new and returning customers can save up to 50% off select annual plans when they activate a new line on a 360-day plan.
These select plans are compatible with AT&T's network (GSMA), and pricing for these plans starts at only $5/month per line. To get in on this awesome deal, you'll need a new line activation. This offer can not be combined with other deals, and standard pricing will renew after 360 days.
You might be thinking, "That's too good to be true!" "They must be cutting corners to get prices that low!"' or "Surely there's some fine print I'm missing that will make this more expensive later!" Thankfully, the answer to all of those questions is simply, "Nope!"
You can get the same ultra-fast speeds from a prepaid unlimited plan that you can from your traditional contract phone plan because it's still using the same networks as major carriers.
An annual plan from Red Pocket is the best way to get the best prices on your phone plan this year, and our Black Friday sale is offering the biggest deals you're going to see until next year's turkey gobble — so, why not ride these savings all the way to next Black Friday with an annual plan?
Really, your timing is perfect.
Black Friday Rates
Check out some of our rates (available for a limited time only) based on how many gigs you need in your annual plan.
Just for Black Friday, you can get a 500MB, 500 talk and 500 text annual plan for just $60, or a 3GB Annual Plan for only $150, which regularly costs $180. Alternatively, you could get a 10GB Annual Plan for only $198, which is regularly $270.
We're also offering our 25GB Annual Plan at just $300,a $60 discount! If you need maximum data, we have you covered with our 100GB Annual Plan, now only $375, reduced from $450. No matter how much data you need this year, we have a plan for that.
If you've been considering stepping away from your traditional carrier, now is the best time. No-contract phone plans offer better flexibility, and Red Pocket prides itself on offering superior customer service. It's no hassle to switch, you can keep your existing device and existing phone number.
Eligible Devices
If you plan to bring your own device, be sure it's unlocked and eligible. This means that your previous wireless contract is over, and that account remains in good standing with the previous carrier, with no outstanding balance on your old contract.
If your mobile device is currently under another contract, has been reported lost or stolen, or your account with your current provider has been suspended for non-payment, it cannot be activated on a new plan with Red Pocket.
Regardless of our amazing sale prices, you'll have to come back when you have an eligible device or decide to purchase one from us.
Red Pocket's Network
The GSMA network offers the broadest, most comprehensive coverage in the U.S. No matter where you're located, this network has you covered.
This network offers growing 5G compatibility in urban areas and has extended 4G LTE coverage into rural areas.
When you switch to an annual plan with Red Pocket, you'll get a new SIM card in the mail that will be compatible with any type of mobile device, even Google phones.
We'll also send you the tool you need to install the SIM card in your phone. To activate your SIM card in minutes, just follow our online instructions, and you're good to go. Your first prepaid month of cellular service will automatically begin.
Switching to a new cellular provider has never been easier.
What Makes an Annual Plan From Red Pocket Different?
There are many ways an annual no-contract prepaid phone plan from Red Pocket is different from traditional phone plans, but these are some of our favorites.
It's Kinder to Your Wallet
Even when we're not offering our amazing Black Friday discounts, Red Pocket's plan costs will always be lower than the major carriers. We were founded on the principle of affordability, and that's something you can always count on from Red Pocket.
We don't have the same overhead costs as the major carriers since we don't maintain and expand our networks — we leave that to the giant companies, and our customers still benefit.
There Are No Hidden Fees
We're committed to affordability, and that includes rejecting hidden or surprise fees. We'll leave overage fees or activation fees to the other guys.
We don't charge extra for international calling, so you can stay connected to your far-away friends for no extra cost, and we don't force you into pricey bundles of things you don't need.
The price you see listed on your plan is the price you pay.
Stay Flexible With No Contract
No contract means no penalties if you decide you need to leave.
We don't subject our users to early termination fees — we're so confident you'll want to stick with us, that we don't feel the need to penalize you into staying.
No contract also means you can switch up your plan whenever you want. If you find that you need more or less data on your plan than you originally planned, it's no problem. You can adjust your plan accordingly.
Want to add a line to an existing plan? That's no problem, either.
No Credit Checks
Because our plans are all prepaid, we don't run any credit checks against our customers. This means no matter what your credit score may be, you won't be denied service, and it will not impact the price you pay.
Your credit will never stop you from being eligible to receive our service or our deals on new devices.
Better Customer Service
This is another way Red Pocket sets itself apart from other cell phone service providers. We know how unpleasant it is to feel like just a number instead of a person, and we think that excessively long phone queues are bad for everyone.
We want you to have a pleasant experience every time you call, so our customer service experience is designed with you in mind.
But despite all of those differences, there are some things about Red Pocket that will remain exactly the same.
You can expect the same broad coverage and the same super-fast speeds you've come to expect from major carriers. This is because we use the exact same cellular network as those major carriers.
We also make it easy to keep the same phone number and the same device you had before. You won't notice a single change in your daily cell service, but you'll notice a big difference when you check your bills or when you come to us for help.
Black Friday Offers on Monthly Plans
If you're sure an annual plan isn't the best choice for you (despite its maximum savings), you can always get a great discount on our monthly plans as well.
For new customers only, all of our monthly Unlimited Everything plans will be available for an introductory rate of just $10. These plans are available on any network (GSMA, GSMT, or CDMA), so you can choose the network that's best for you.
These great deals on our monthly plans will only be around from November 17th to November 28th, so you have to jump on this deal while it's around. Plans will renew at the standard rate of $20 to 50 after your existing plan ends.
If you've been considering a prepaid monthly plan with Red Pocket and you're ready to become a new customer, now is the perfect time to shop our monthly plans.
Check out these great rates, and get ready to save:
We said it, and we meant it: Any of these Unlimited Everything plans, just $10. Now that's holiday magic.
Monthly vs. Annual Phone Plans
How can you tell which type of plan is right for you? Both plans offer comprehensive coverage nationwide and are available with unlimited talk, text, and data.
While you use your device, there won't be a difference in user experience depending on your plan's span. So, ask yourself about your needs on a month-by-month basis, especially your budget needs.
Do you anticipate your needs varying from month to month? Are you skeptical of no-contract phone plans and want to try them for a month before signing up for an annual plan? Then a monthly plan might be the best choice for you.
Do you want to get maximum savings? Are you pretty confident in your data needs for this year? Then you should peruse our annual plans. Even if your data needs change throughout the year, you can add to your plan whenever you need.
If you need a family plan, our family plans are available on both monthly and annual scales, so the choice is still yours. Our family plans also include Unlimited Everything. You can even have different lines on the same plan connected to different networks.
Our family plans are highly customizable, and you can even build your own plan to make sure you're getting exactly what you want.
How Do These Deals Compare to Major Carriers' Deals?
Major carriers are focusing their holiday deals on their devices and largely not offering discounts at all on their contract plans — much less their occasional prepaid plans. Because those carriers favor their contract clients, so you're much better off shopping with alternative carriers like Red Pocket if you're in the market for a prepaid plan. We'll prioritize your service, and you won't be missing out; the major carriers' deals are lackluster, to say the least.
For example, If you chose to get a new plan this month from AT&T, you'd be paying $30/month or $360/year) for just 5GB of data. T-Mobile's try-three-month-for-free deal sounds appealing until you discover that for the back nine months of the year, you'll be charged $70/month for an enormous total of $630. Yikes!
Verizon isn't offering a plan discount for Black Friday, but they're offering a deceptive incentive of up to $500 if you switch to their services … Still, only users with the most recent iPhone and Samsung devices are eligible, and on top of that, you'll be stuck with their costly phone plan for a full year.
Red Pocket isn't going to make you read between the lines of deceptive deals or surprise you with price hikes in the middle of your plan. We want you to know what you're getting upfront so that you can stay within your budget.
Black Friday Phone Deals
Whether you're shopping for a new iPhone, Android, or Google Pixel, Red Pocket is excited to offer some of the best Black Friday phone deals around. Is last year's phone still in good shape? Consider doing a trade-in for an even steeper discount on your new phone.
Apple

Phones
As part of our Black Friday Sale on plans, we have a special offer on iPhones when you make the switch.
You could save up to a whopping $429 through monthly credits to your plan when you purchase any unlocked iPhone from Red Pocket. The credits will be applied over a 24-month period, and your new iPhone will be able to utilize any of our networks (GSMA, GSMT, or CDMA).
The number one plan you should be looking at is our $50 Unlimited Everything plan, which offers savings of $17.89 per month over 24 months — and you've already heard that it's available on its own for an introductory rate of just $10. It's 5G compatible, and you get 100GB of high-speed data, not to mention unlimited talk and text.
This is our most popular plan all year, and right now, you can get it for a steal. But hurry, this iPhone offer is only available from November 10th to November 28th.
So, now that you know Red Pocket has a great plan to suit your budget, the next question is, which Apple iPhone are you dreaming of? Red Pocket always has great iPhone deals to choose from, but here are some highlights this season.
iPhone SE
iPhone SE is one of the hottest deals of the season starting at $229 for 64GB. This model retains the beloved physical home button and is available in red, midnight black, and starlight white. The iPhone SE is also available with 128GB and 256GB of storage.
iPhone 13
iPhone 13 is available starting at only $529 for 128GB of storage. The iPhone 13 is available in a range of colors, including blue, pink, green, red, midnight black, and starlight white.
Need more storage? Get one with 256GB or 521GB of space instead.
iPhone 13

Pro Mx
iPhone 13 Pro Max is the iPhone with the largest battery and the longest battery life of any iPhone. Get yours with 128GB of storage for $799, $200 off! The iPhone 14 Pro is also available with storage capacities of 256GB, 521GB, and 1TB. It comes in silver, gold, graphite, sierra blue, and alpine green.
iPhone 14 Pro
iPhone 14 Pro with 126GB of storage is regularly $999, but it's currently on sale for $799. It comes in deep purple, space black, silver, and gold. The iPhone 14 Pro is also available with storage capacities of 256GB, 521GB, and up to 1TB. Plus, the iPhone 14, iPhone 14 Plus, and iPhone 14 Pro Max are also available.
And don't forget your accessories! Grab a pair of 2nd Gen AirPods with a case charger included.
Android Phones
Not an Apple fan? Not to worry, we also have a selection of Android phones from Samsung, Oneplus, Motorola, and more to choose from.
Samsung Galaxy S20 Plus with 128GB of storage is currently available for $750 on the GSMA network. That's $250 in savings! Samsung Galaxy S10, also with 128GB, is on sale now for only $349. Other Galaxy models available and offering $250 in savings include Galaxy S20, Galaxy S10 Plus, and Galaxy S10e.
Is this device a gift? Not sure which model or brand your loved one might prefer? Save yourself the return and grab them a Red Pocket gift card instead so they can choose for themselves.
Other Products
Do you need a phone to give as a gift to mom, grandma, or anyone else who might be resistant to a smartphone? We also offer a traditional flip phone, the Neo Flip LTE, which is on sale to pick up for only $39 this season.
One way we help you save money is by not forcing you into bundles you don't want. However, if you're looking for an affordable way to get at-home internet for your laptop or tablet without the hassle of traditional providers, consider a hotspot like our Franklin Wireless R717 for just $60.
Shop Red Pocket
No need to venture out into the cold to a brick-and-mortar retailer to fight with strangers over in-store-only deals like last year. (Although, if you're into that, Red Pocket is accessible at both Best Buy and Walmart, but our best deals are available online!)
When it comes to starting the new year off with the right phone on the right plan for your budget, Amazon can't help you. Instead, use Red Pocket as your one-stop online shop!
We're ready to start the season of celebrations by celebrating our returning and new customers alike. If you're still stuck with a contract plan from your old carrier, and you're not sure how to get out, check out our resources on canceling your current plan from major carriers. If you're a returning customer, thank you for sticking with us!
Whether it's a new phone for mom, a new iPad for the kids, or a new unlimited plan for everyone in your family, get your holiday shopping done at Red Pocket.
Shop online all weekend, from before Black Friday on November 10th through Cyber Monday, to get a hold of these Black Friday deals. Happy shopping!
Sources:
Prepaid vs. Contract Cell Phone Plans - Differences, Pros & Cons | Money Crashers
What is unlocked cell phone? | Tech Target