The Top 10 Best Word Game Apps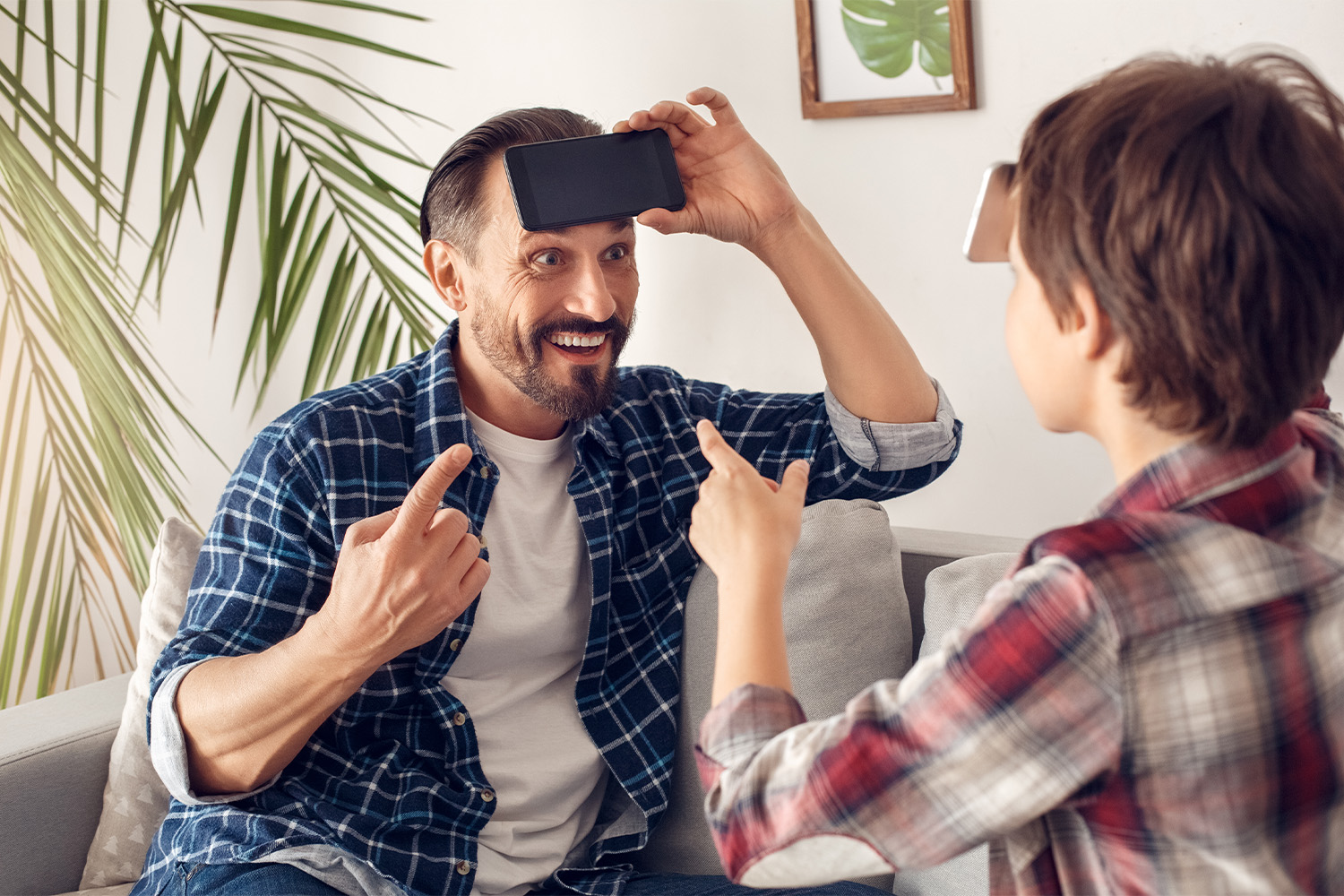 Think you're a wordsmith? Put your spelling and vocabulary skills to the test with these top 10 word game apps. With hours of fun word puzzles, crosswords, and anagrams, these games will surely challenge even the savviest of language lovers.
Ready to get started? Let's dive in.
1. Scrabble Go
Get in on the classic board game fun with this iconic word game. With real-time, cross-platform multiplayer capabilities and leaderboards, you can compete against your friends worldwide.
Plus, with a range of power-ups, you'll have plenty of advantages as you strategize and build your way up the ranks.
Fans of classic Scrabble and newcomers alike will love this app. It has all the classic rules of the game you know and love, plus a few new twists to keep things fresh.
One of the appealing elements of Scrabble Go is that you can choose to play against other players online or against the AI. You can even create private rooms for more specific match-ups, such as with friends, for up to three players.
Scrabble Go is available for both iOS and Android devices and is free to download. So be sure to try it and show off your word-building skills.
2. Words With Friends 2
If you're looking for a fun twist on the classic game of Scrabble, look no further than Words With Friends 2. This game offers hundreds of levels to test your skills and keep you entertained.
You can also challenge your friends via private or public matches or join in with random opponents worldwide. Put your vocabulary prowess to the test with over 30,000 words, puzzles, and trivia.
Plus, Words With Friends 2 offers additional power-ups to help you strategize your victory. You can even connect with friends on popular social networks like Facebook and Apple's Game Center.
Words With Friends 2 is a free download on iOS and Android devices. Get ready to challenge your friends and enjoy hours of fun — just like Scrabble.
3. Wordscapes
Many gamers believe Wordscapes is the best word game app out there. Boasting over 12,000 levels of puzzles and crosswords, Wordscapes offers an ever-evolving challenge to test your language skills.
You'll need to spell out as many words as possible from clusters of letters to progress through the game. And with various power-ups and boosts to help you along the way, Wordscapes is sure to keep your brain engaged for hours on end.
Even better, you get access to master difficulty levels once you beat the initial 12,000 levels. So there's a seemingly endless supply of fun waiting to challenge you.
Perhaps best of all, the app is completely free. Get ready to ramp up your vocabulary with Wordscapes.
4. SpellTower
A classic crossword puzzle game with a modern spin, SpellTower is perfect for those who want to test their spelling and vocabulary skills. With its unique take on traditional crosswords, this app offers an engaging experience that will keep you entertained for hours.
The vibrant graphics and relaxing music add to the feeling of calm as you work your way through each puzzle. Challenge yourself in SpellTower and show off your word-building prowess.
This iOS and Android app is one of the hottest word puzzle game entries you can find on the App Store or Google Play. It's been a top contender since its release in 2011 and shows no signs of slowing down.
With its vast library of puzzles and daily challenges, you'll always have something new to work on. So grab your device and prepare for an exciting word game experience with SpellTower.
5. Alphabear
From developer Spry Fox comes one of the best word game apps available on mobile devices. Alphabear is an innovative twist on classic word games that challenges players to spell words using letter tiles scattered throughout a grid.
As you progress, bears appear in the level — hence the name — and the longer your words are, the bigger they'll grow. It's adorable, fun, and an incredibly addictive way to test your vocabulary skills.
If you love word games but want to move away from the classic crossword format, Alphabear is just what you need to breathe new life into an old favorite.
Plus, it has cute graphics that are sure to appeal to kids and adults alike. What more could you ask for? Get ready to become a word-laying bear enthusiast with Alphabear today.
6. Wordle
This instant classic is the perfect game for those who love to stretch their minds. With Wordle, you get a jumble of random letters, and your mission is to search for as many words as possible within the given time limit.
Test your skills against friends or family with this fun, lighthearted word game. With smooth gameplay and witty sound effects, Wordle will keep your mind active and engaged for hours.
Released in 2018, Wordle continues to be a popular choice for word lovers across the world. So why not give it a try and see how many words you can spell? Who knows, you might just surprise yourself.
It's worth noting that Wordle was recently updated for 2022 with new puzzles and enhanced gameplay. So you're sure to have loads of fun. Activate your word-finding powers and get into the game.
Wordle is available for Android and iOS devices, so everyone can join in on the fun. Whether you have an iPhone, iPad, or any one of the many Android smartphones, Wordle is a blast to enjoy.
7. Word Search: Hidden Words
Next up is a classic game — word search with a twist. Word Search: Hidden Words adds more challenge to the traditional game by hiding words in an interesting way.
You'll have to combine your knowledge of English and observation skills to uncover all the words hidden in each puzzle.
With no time limit, you can play until you find all the secret words, or just take your time and enjoy this classic game.
With hundreds of puzzles to choose from and a unique way to play, you'll surely get hooked on Word Search: Hidden Words!
So if you're looking for something fun yet challenging, look no further. Word Search: Hidden Words will keep your brain entertained while you enjoy the thrill of the hunt. You can pick it up for free on the App Store or Google Play.
8. Bonza Word Puzzle
Available for Android only, Bonza Word Puzzle is not only one of the best free word games out there, but it's also one of the most addictive.
With over 1,500 puzzles to solve, this app will keep you busy for hours on end! Not only is it a great brain workout, but its witty and engaging writing style makes playing even more enjoyable.
Put your vocabulary skills to the test and see if you can solve Bonza Word Puzzle. Each puzzle is a unique combination of crosswords, jigsaw, and trivia — an exciting challenge for all ages.
If you're looking for the perfect word game to help you pass the time, Bonza Word Puzzle should be at the top of your list.
9. Pictoword
With over 750 puzzles and about 20,000 words to uncover, this app is sure to keep you entertained for hours. If you're familiar with the classic word-guessing game Pictionary, then you should feel right at home with Pictoword.
You'll be presented with two pictures, and it's up to you to guess the word. It's a great app for those who want extra practice with spelling and anyone looking for an easy, fun way to express their creativity.
Plus, there are various difficulty levels depending on how much challenge you're looking for.
Pictoword launched back in 2013, so it's nearly a decade old. But don't let that deter you from trying it out — it's still as fun and intuitive as ever. Give it a try and see if you can guess the next Pictoword.
10. Typeshift
This app is a word game that's as addictive as it is fun. You can challenge yourself with multiple levels of difficulty while enjoying the witty puzzles and clever clues.
In the game, you try your hand at solving crosswords and anagrams — and you can even play against other users to show off your word-solving skills. If you're up for a challenge, then Typeshift is definitely the app for you.
It's made by the same developer that brought you SpellTower, so you know you're in for an incredible gaming experience. Check it out, and get ready to flex your mental muscles.
Honorable Mentions
The word game market is thriving, with tons of options to choose from. While the top 10 apps are indeed the cream of the crop, some other worthy contenders deserve to be recognized for their impressive features. Here are just a few:
Word Cookies
A super fun and addicting game, Word Cookies lets you create words from scrambled letter combinations. With over 2,000 levels of brain-teasing goodness, this app will keep even the savviest word gurus on their toes. So, if you're looking for a challenge, Word Cookies is the perfect choice.
Boggle With Friends
The classic game of Boggle gets an upgrade with this app. With cool features like daily tournaments, you can challenge your friends and strangers from around the world to see who can find the most words. If you've ever wanted to play Boggle on the go, this one's for you.
Word Search Puzzle
For those who love word searches, this app is a must-have. You get tons of puzzles to choose from, so you can enjoy hours of fun with nothing but your wits and some words. So take a break, relax, and have some fun with Word Search Puzzle.
Four Letters
If you like games that require quick thinking and fast reflexes, Four Letters is sure to please. There are multiple levels to choose from, each with its own set of words to be guessed in the shortest amount of time.
If you're looking for an intense word game experience, this one's worth checking out. You'll find it on Android and iOS stores, so pick it up today to see what all the hype is about.
With so many great word game apps out there, it's hard to narrow down the best ones. But these ten titles and honorable mentions have repeatedly proven themselves as the best of the bunch. Choose your favorite and get ready for some word game action. Happy puzzling.
Wrapping It Up
As you can see, you're not short on options when it comes to word games. Whether you're looking for something classic or want to try the latest and greatest, there's an app for everyone.
We had a blast trying out all the games. Indeed, it wasn't easy narrowing down the list to the top 10 best word game apps.
However, with a bit of help from our knowledgeable gamers and testers, we were able to select what we feel are the very best options. Just be sure to double-check that your device is supported before downloading any of the titles.
The good news is that almost all are iOS and Android compatible. If you need a new smartphone, be sure to check out our selection at Red Pocket. We have an extensive range of devices perfectly suited to the world of word games and so much more.
Sources:
Scrabble GO Review - Hardcore Droid
Wordscapes Answers and Cheat - Word Finder
Word Cookies!® Answers and Game Cheats | WordFinder®