17 Summer Money-Saving Hacks for 2023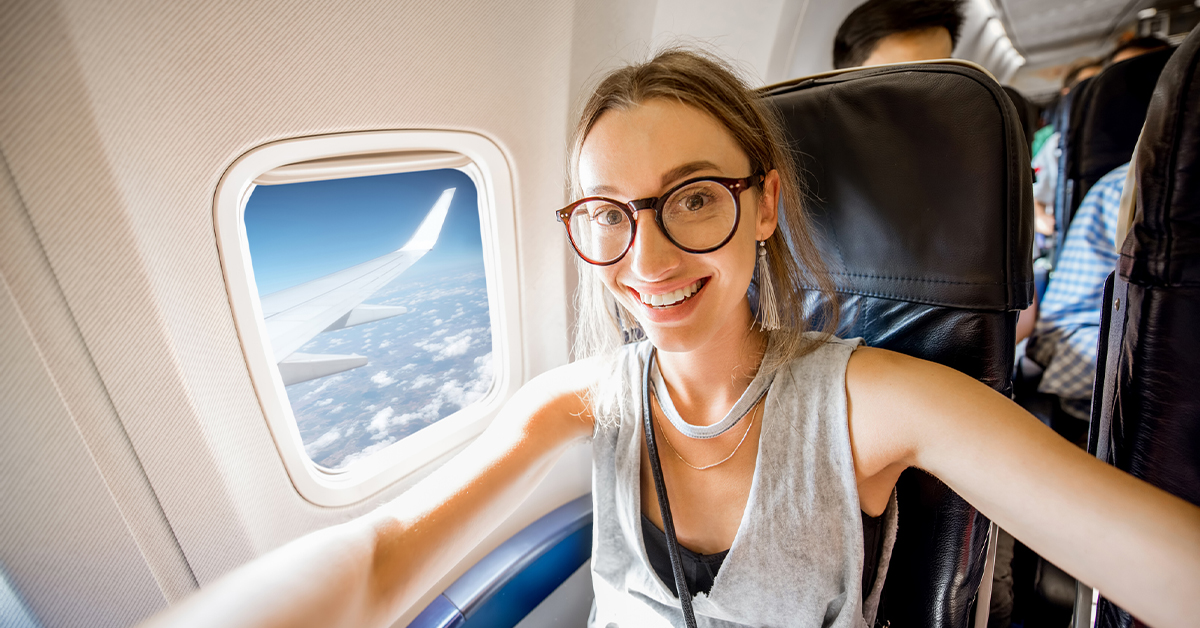 Summer's allure is undeniable, with its promise of sun-soaked getaways and lazy afternoons. Yet, the ensuing expenses can sometimes overshadow the fun. Especially for the average American, the season can quickly become a financial drain. But fear not! This blog aims to provide you with the best money-saving hacks to ensure your summer vacation 2023 is both enjoyable and economical. We will delve into practical ways to save money and offer some insights into the latest American trends in personal finance.
How can I save money better in 2023?
Saving money is always challenging, but it became more accessible in 2023. Here are a few ways you can save money better in 2023:
Savings challenge
Kick-off next year by participating in a saving challenge. This involves setting aside a fixed amount every week and gradually increasing it. By next summer, you'll have a handy emergency fund.
Pick up a side hustle
Consider making extra money by taking up a side hustle. Platforms like Shopify, Amazon, and TikTok have opened up numerous opportunities. From online shopping to content creation, there's something for everyone.
Make money on social media
Platforms like Instagram, TikTok, and NBC's partnered ventures offer content creators a way to earn. Engage, create, and capitalize!
Open a high-yield savings account for vacation
Benefit from the best interest rates by opening a high-yield savings account. This ensures your summer travel fund grows passively.
Plan ahead with a CD bank account
Certificates of Deposit (CD) have been America's preferred choice for risk-free investments. By planning ahead, you can maximize returns by the time summer arrives. Be sure to understand the guidelines and time of maturity so that you can access the funds by the time your vacation starts.
Create a monthly budget
A monthly budget that you feel good about can prevent overspending. Allocate specific amounts for essentials like grocery store shopping and Netflix subscriptions. This will provide clarity on how much money remains for summer escapades.
17 Money Saving Hacks for Summer 2023
Ways to save for a vacation and even during your summer vacation include the following:
1. Plan your vacation in advance.
Compare prices for flights, hotels, and activities. Platforms like Airbnb can offer more personal, affordable experiences than traditional lodgings.
2. Use a

cashback

app or

credit card

.
Earn rewards on your purchases, especially when shopping on sites like Amazon. This money-saving tip ensures you have extra money to splurge during your vacation.
3. Avoid peak travel times and destinations.
Remember, every saved penny counts. This strategy also makes summer travel more convenient.
4. Pack light and avoid checked baggage fees.
Remember, every saved penny counts. Avoiding checking in a bag at the airport is not only cost-effective, but it also makes summer travel less cumbersome.
5. Cook your meals or eat at local markets.
Grocery store products or supermarket ingredients can lead to DIY culinary experiences, helping you save while savoring local flavors.
6. Use public transportation, bike, or walk.
Not only economical but also environmentally friendly! Enjoy the scenery and get some exercise while you are at it.
7. Take advantage of free or discounted attractions.
Explore free or cheap events using online platforms and apps to identify family-friendly discounted activities.
8. Use coupons, vouchers, or online deals.
Online shopping has never been more rewarding, especially with platforms offering cashback and discounts. We wouldn't call it being cheap; it's called being smart.
9. Set a daily budget
Track your spending on social media or dedicated apps to ensure you aren't overspending. Using a good old-fashioned notebook works as well.
10. Save on

energy bills

by adjusting your

thermostat

.
Simple adjustments can lead to significant savings on energy bills, like unplugging appliances, using natural light, grilling meals, turning lights off, not running water excessively, turning off your TV when not in use, etc.
11. Join a loyalty program or sign up for newsletters.
Join the talk with your favorite brands to get exclusive offers and discounts. Engage with your favorite brands, Amazon, NBC, or any other, to avail exclusive offers. In addition, if you love to save money, join Red Pocket's weekly DIY and money hacks newsletter called The Savings Signal.
12. Use a reusable water bottle.
Refill your reusable bottle at public fountains instead of purchasing water bottles. It's a shopper's tip that's both eco-friendly and pocket-friendly.
13. Buy souvenirs from local artisans or markets.
Rather than tourist shops or gift shops in attractions or airports, purchasing souvenirs from local markets is unique and affordable and supports local businesses.
14. Use a VPN or incognito mode when browsing.
Say goodbye to dynamic pricing and hello to genuine online shopping deals while on your location or browsing history for online shopping or travel deals.
15. Travel with friends or family.
Splitting costs with family or friends while on vacation can significantly reduce each person's financial burden, whether on food, attractions, transportation, or accommodations.
16. Pause your

gym membership

.
If your summer is packed with travels, this money hack ensures you aren't spending money for a service you aren't using. Reviewing your gym membership while on vacation can help take off the financial load for unused gym days and check if you can prorate
17. Purchase discounted

gift cards

.
Supermarkets or dedicated platforms occasionally offer gift cards at reduced rates, ensuring more value for the same money. Sometimes, you will find gift cards on sale, giving you more bang for your buck.
In conclusion, navigating the financial demands of summer 2023 can be manageable. By incorporating these money-saving hacks and staying informed about personal finance trends, you can have a memorable summer without breaking the bank. At Red Pocket Mobile, we encourage savings in every way. Happy savings and sun-soaked adventures!
For more FREE money-saving hacks and DIY tips, join Red Pocket's weekly newsletter, The Savings Signal.


Sources:
6 Easy Ways to Save More Money in 2023 | The Motley Fool
7 Ways to Save for a Vacation | Family Finance | U.S. News
Create your online store today with Shopify
TikTok Shop Seller Center | Select Portal