Red Pocket Mobile Offers Free Unlimited Calls to Ukraine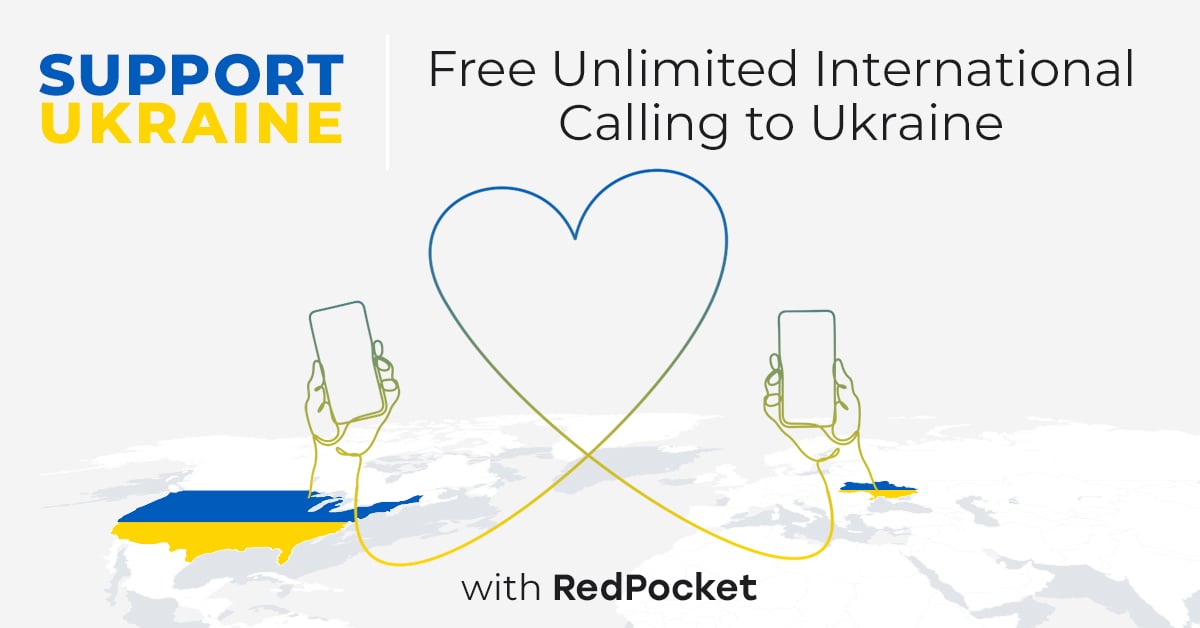 In support of the people of Ukraine and their friends and family living in the United States, Red Pocket Mobile is providing its subscribers with free unlimited international long-distance calls from the United States to Ukraine as well as to most of the surrounding nations that are accepting Ukrainian refugees.
Red Pocket's Free Worldwide Calling program includes generous minutes everywhere internationally and now unlimited calling to Ukraine, Poland, Romania, Slovakia, Hungary, Czech Republic, and many more countries.
"At Red Pocket, enabling connections between loved ones is the most important thing that we do," said Joshua Gordon, CEO of Red Pocket Mobile. "During these challenging times, we want to make it as easy as possible for families, friends, and colleagues to stay connected with those in Ukraine and surrounding impacted countries."
Red Pocket's business customers will also benefit from waived calling fees to Hungary, Moldova, Poland, Romania, Slovakia, and Ukraine.
Learn more about Red Pocket Mobile's free unlimited international calling by visiting our plans or Help Desk articles on redpocket.com.